Bank watching beef issues

Print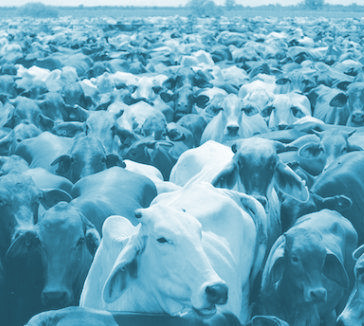 National Australia Bank says it is building animal welfare principles into its lending practices and risk assessments.
NAB is behind a third of the total loans to the agricultural sector each year.
It has released new principles across five domains to guide its lending practices for animal businesses – covering nutrition, environment, health, behaviour and mental state.
NAB's framework carries a definition for sustainable beef production and tracks performance over a series of annual indicators.
The bank argues that as agriculture is so fundamental to the Australian economy, it is in everyone's interest to ensure the integrity and sustainability of the sector.
"NAB recognises that animal welfare is an important issue, as reflected in various legislative instruments, international conventions and treaties, industry codes and standards and community expectations," the bank said in a statement.
"These principles reflect balanced input from a number of industry associations, animal welfare organisations and other stakeholders and NAB will review them periodically against the latest developments in relevant legislation, standards, regulations and animal welfare science."
The RSPCA has welcomed the move, saying it should send a strong signal to the market and to all animal-based businesses around the country.