Cap on PS exec's pay rejected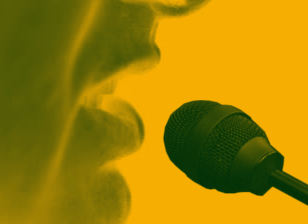 An inquiry has told the Senate not to cap the salaries of public sector bosses.
A push has been on to limit pay for senior executives in the Australian Public Service at about $420,000 per annum, which would be a significant reduction for many of the highest-ranking public servants.
But the Senate committee reviewing the bill has rejected the cap, saying it would be a "blunt mechanism" that could hurt the bureaucracy.
The leading proponent of the cap – Greens Senator Peter Whish-Wilson – says it is an "unashamedly blunt instrument" that is needed to change a remuneration system at odds with public service values.
The Senator says something needs to be done about a growing pay gap between executives and the rank-and-file.
He said the changes would also set an example for the private sector and "directly challenge the idea that excessive executive pay is inevitable".
Department heads are currently paid between $692,500 and $878,940, between nine and 10 times average earnings of full-time adult workers.
The Greens wanted to cap that at five times the average pay.
The bill also sought to force federal agencies to report annually on their executives' pay, with a specific comparison to average and minimum wages to ensure "there is a constant reminder of the level of disparity that exists with the wage structure".
"There is little evidence that, beyond a certain point, increased remuneration provides an incentive for executives to perform better. Senior executives are rarely as uniquely skilled or as valuable as excessive salaries would suggest," Senator Whish-Wilson said.
The parliamentary committee strongly rejected the bill.
"Such a blunt mechanism will have a negative effect on the Australian Public Service and the economy more generally," it said.
"Furthermore, the use of a cap will impact on the ability of the Commonwealth to attract and retain executives with the skills and expertise necessary to further the government's needs."
Senator Whish-Wilson and fellow Greens senator Sarah Hanson-Young issued a dissenting report saying the push for the reform will continue.
"A cap on executive pay is an unashamedly blunt instrument that responds to the fact that the current market led approach is both inconsistent with the values of the public sector and is implicated in societal wide growth in income inequality," they said.
The Community and Public Sector Union said that instead of capping executive salaries, the pay gap could be reduced by changing the Federal Government's strict workplace bargaining policy.