Court staff back wage deal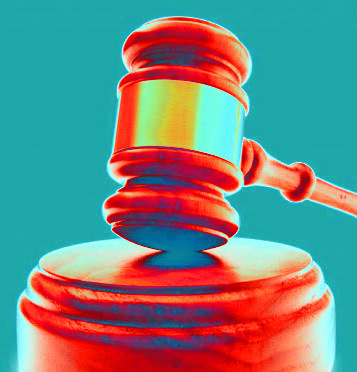 Federal Court staff have voted for a new enterprise agreement after four years of negotiations.
In a breakthrough for one of the Coalition government's last remaining workplace disputes, workers have given a 96 per cent "yes" vote.
Staff had previously rejected offers, leading to years of bitter negotiations and unprecedented industrial action.
The new deal follows 43 rounds of protected industrial action, which caused significant disruption by forcing registries to close and delaying hearings.
Community and Public Sector Union (CPSU) deputy national president Rupert Evans said it is a "bloody nose" for the Federal Government's workplace bargaining rules.
But the union says the deal's wage increases of 5.5 per cent within 18 months is still a cut in real terms, given that the employees had not received a pay rise in four years.
The new agreement for the Federal Court workers should improve working hours, and provide better redundancy and redeployment entitlements.
"The four-year-long process to reach this agreement is a damning indictment on the Turnbull government's ideological workplace bargaining policy, which wasted huge resources over four years in an effort to cut the wages and conditions of thousands of workers," Mr Evans said.
"As a result of the tenacity, commitment and hard work of our members, we were able to reach a point where the union could, on balance, recommend that staff support this agreement."