Drug moves rub wrong way on Victorian work sites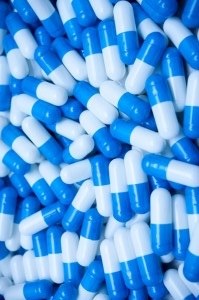 A string of employers have backed Victorian Government moves to introduce random drug tests on all government consultation sites.
But the Construction Forestry Mining and Energy Union (CFMEU) says it is just a stunt to garner votes ahead of the state election in November, dismissed the need for testing onsite.
Victorian Finance Minister Robert Clark says all companies wanting to tender for taxpayer-funded projects worth $10 million or more will soon be forced to test workers for drugs and alcohol use.
It is a move Master Builders Association of Victoria chief executive officer Radley da Silva says will ensure workers' safety.
There will be a minimum number of random tests on workers each month, aimed at identifying the level of intoxication the contractors deem unsafe. Authorities will work with employers on ways for workers to be sanctioned if drugs or alcohol are detected in their systems.
Tenderers may also face enhanced site security requirements to stamp out extra criminality, which could include CCTV, a card access system and photographic or biometric security systems.
"We are introducing these guidelines to ensure that every contractor that tenders for Victorian government construction projects need to commit to have processes in place to guard against drug and alcohol abuse in their workplaces and also to ensure site security," the Finance Minister said.
The CFMEU argues that there is no evidence of widespread intoxication, drug problems, theft or fraud on Victorian building sites, and no sign that random testing would improve health and safety either.
"If the government has any evidence of these claims they should produce them in parliament for the benefit of the people of Victoria," CFMEU Victorian secretary John Setka said.
"This is a hysterical appeal to voters without any consideration for factual accuracy."