Dutton defends slow response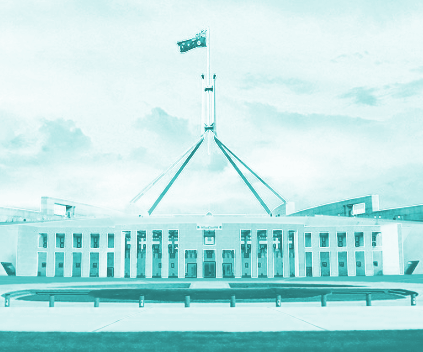 The Federal Government is struggling to describe when it heard about an alleged sexual assault at Parliament House, and why it acted the way it has.
Former Liberal party staffer Brittany Higgins has spoken with the Australian Federal Police to restart the investigation into her alleged rape.
Questions are now being asked of Home Affairs minister Peter Dutton, who had refused to answer questions about when he was informed of the matter by the AFP commissioner.
Ms Higgin's recent referral was passed on to Mr Dutton, giving him knowledge of the situation four days before the prime minister says he knew, and 24 hours before journalist Samantha Maiden began asking questions.
However, the same AFP guidelines were in force at the time of the alleged rape in early 2019. This suggests the AFP should have alerted Mr Dutton at the earliest opportunity, around two years ago.
It is known that Ms Higgins first spoke with police at Parliament House in March 2019. According to AFP guidelines (which were established following the raids on the ABC), even politically-sensitive matters in their early stages should be notified to Mr Dutton.
Mr Dutton hsays he did not tell the Prime Minister about the alleged sexual assault in Parliament because it was a sensitive, operational matter.
Prime Minister Scott Morrison maintains that he was unaware of the allegation until 15 February 2021, even though several others in the government have confirmed that they knew about the incident earlier.
Also, text messages reported by The Australian newspaper suggest a friend of Ms Higgins contacted the prime minister's office in early April 2019 to alert them to the flawed handling of her case.
Ms Higgins' then-employer, Defence Minister Linda Reynolds, was made aware of the sexual assault allegation on 1 April 2019.
Ms Reynolds' then-chief of staff, Fiona Brown, reportedly found out around the same time. Ms Brown worked in Mr Morrison's office before working with Ms Reynolds, and was on the PM's staff again after the 2019 election.
Ms Higgins also worked for Michaelia Cash, who says she was aware of an alleged incident in October 2019 because of a media inquiry to her office.
Officials from the Department of Parliamentary Services knew there might have been a sexual assault allegation by 18 April 2019, after police requests for CCTV footage.
Defence Minister Linda Reynolds was scheduled to speak at the National Press Club this week, but went on medical leave and was admitted to hospital in Canberra after more than a week of controversy about her duty of care to Ms Higgins.
A fourth woman has this week accused the same man of sexual assault, according to the ABC.
The alleged attacker's employment was terminated on 27 March 2019, removing his pass to enter Parliament. However, a former colleague of the alleged perpetrator says he returned in 2019 as a registered lobbyist. He reportedly stayed on the register until May 2020.
The man had taken on a new role with a Sydney-based public relations and lobbying firm, and was allegedly allowed into the building for an event associated with the 250th anniversary of Captain Cook's Endeavour voyage. Someone would have had to sign him in to the event.
Opposition figures say the Federal Government has many more questions to answer.
Meanwhile, former Labor MP Emma Husar has slammed the Labor Party's 'sanctimonious' behaviour, saying the party had been "deadly" silent following the allegations that were levelled at her.