Fair Work to rule on own weekend conduct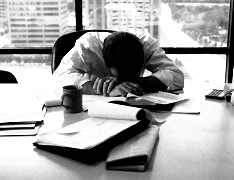 The Fair Work Commission will be forced to make a ruling on its own conduct, a new twist in the industrial action from the federal public service.
The Community and Public Sector Union has lodged an official dispute with the Fair Work Commission, against the Fair Work Commission.
Allegations have been raised that the Fair Work Commission (FWC) tried to get some of its staff to do work for free.
The Commission refused to pay overtime for workers who show up to voluntary weekend training sessions, funded by their employer.
The Community and Public Sector Union says the FWC is breaching its enterprise agreement, and should rule against itself.
The Commission's general manager Bernadette O'Neill said the industrial umpire was doing a good thing by offering chances for staff to upskill as relief conciliators of workplace disputes, the subject of the weekend sessions.
Ms O'Neill said the PWC wanted its staff to be able to step into the conciliatory role when full-time conciliators were unavailable.
Forty staff Commonwealth public servants applied to take the course, 20 were accepted, but the CPSU became alerted when the managers running the program said participants could continue throughout all of its final weekend.
The union says it is inappropriate to ask staff to continue turning up on their own time, and "unreasonable" that they be asked to work unpaid over the weekend and then return to their desks on Monday.
Union official Susan Tonks has told Fairfax Media reporters that the Australian Public Service usually pays workers for training.
She said the union wants overtime for rank-and-file officials attending the training, and time off in lieu for executive level staffers.
"We consider it unreasonable that employees are expected to work beyond their week, through the weekend and attend work the following week without regard to employee entitlements to rest or compensate under the EA," Ms Tonks wrote in a letter to Ms O'Neill.
Ms O'Neill said the Commission was already spending money to upskill its workers, rather than simply recruiting the conciliators externally.
"Whilst there are benefits to the commission, we can alternatively simply recruit conciliators externally," the general manager said.
"Where we have done this in the past, the fields have been exceptionally strong and very few, if any staff, would otherwise be competitive for these roles.
"However, we are strongly committed to offering staff the opportunity to develop new skills and give you access to career progression opportunities not otherwise available."
The exchange of letter has prompted no progress, and so the dispute will be heard behind closed doors on Friday in Melbourne.