Fears anti-bullying could beget bullying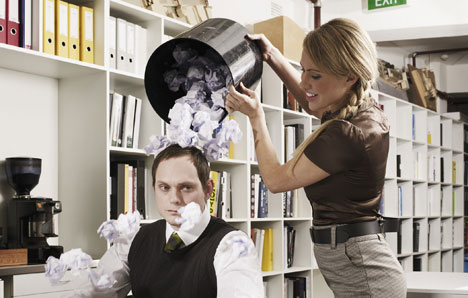 Some of Australia's biggest private companies are concerned they will have to pry deeper into their employees' lives than they would like in order to satisfy new anti-bullying codes.
An alliance of more than 200 companies has voiced fears new rules on workplace bullying could force them to monitor the Twitter and Facebook use of employees, potentially exposing the companies themselves to bullying claims by workers.
Safe Work Australia's draft code on bullying reforms just reached the end of its public consultation period, but it was long enough for concerns to be raised. The National Council of Self Insurers, which represents about 200 Australian companies, says defining bullying can be too subjective and in order to monitor it they would have to probe employees' social media sites.
As the favourite method of bullies in the digital age, Facebook and Twitter could reveal a lot about negative workplace relationships, but the Council has told Safe Work Australia; "With regard to the use of social media in particular, there can be conflict... an employer zealously seeking out bullying behaviour by frequently checking employees' Facebook accounts could be subjecting them to excessive scrutiny - itself described as bullying behaviour."
Changes to the code of practice are the result of a Parliamentary Committee convened last year, recommending anti-bullying laws be developed and adopted. The Government has since announced its support and encouragement for all members of Safe Work Australia and Ministers on the Select Council on Workplace Relations to endorse the code.
The Australian Council of Trade Unions has come out in support of the plan, saying that workplace bullying has been neglected for too long.
All the submission made during the draft code of practice public consultation period are available from Safe Work Australia.