Feds fold to Facebook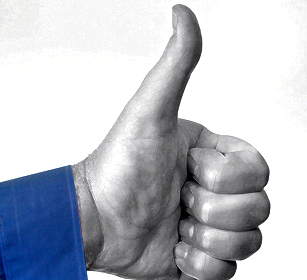 Both sides are claiming victory in the stoush between the Federal Government and big tech companies.
Legislation passed the Senate this week that allows the government to make Facebook and Google negotiate with news producers over fees for content appearing on search engines or social media.
It appears to have broken a standoff between Facebook boss Mark Zuckerberg and Treasurer Josh Frydenberg, which came to a head when the social media giant attempted to ban all Australian news on its platform.
In short, the government managed to pass its bargaining code, news businesses could see a new source of revenue, and Facebook came away with some key concessions.
The negotiations have created a system wherein tech giants help prop up old media giants. It also allows publishers to access certain data gathered by Facebook and Google on their readers, and inside knowledge of algorithms used to present news. This may allow the major publishers to maximise their clicks through more targeted offerings.
Smaller publishers and independent journalists will not have access to the same benefits.
In fact, Facebook negotiated changes that mean the media bargaining code may not actually be used.
It achieved an important provision that requires the Treasurer take into account whether a digital platform has commercial agreements with news media businesses before that platform can be made subject to the code.
Google has struck deals with News Corp, Nine Fairfax, Seven West Media, The Guardian and news company ACM, and is negotiating agreements with SBS and the ABC. It is highly unlikely that the Treasurer would be interested in enforcing the code on behalf of smaller publishers.
Additionally, tech companies successfully argued to be given a month's notice before they are made subject to the code. This would allow them enough time to either negotiate a deal and avoid the code, or fire back by banning news.
Rather than forcing tech giants to negotiate with news outlets according to strict rules, the last-minutes changes will see most deals being struck behind closed doors.
One of the major winners is Rupert Murdoch's News Corp. Media outlets under the News Corp banner are almost all behind paywalls already. The new laws are likely to see Mr Murdoch's companies paid more money for news that people cannot access without paying for themselves.
Even if the bargaining code is never used (which some believe will be the case), the threat of the code should force tech companies to negotiate.
There is very little benefit for the Australian public. They are the ones that endured the hassle and risk of the Facebook news ban, and the resulting media code that could have paid for more quality journalism includes no such provision. Instead, it serves mostly to promote closed-door deals that benefit media shareholders.