Foreigners top FWO cases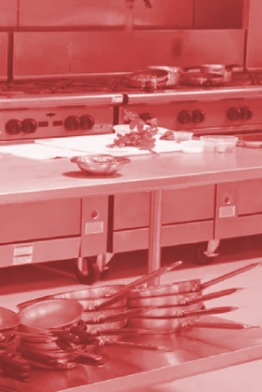 Government stats show a dramatic rise in the number of foreign workers brought in to work in Australian restaurants and cafes.
In the last six years, the number of chefs, cooks and cafe managers entering Australia on special skilled visas has almost doubled.
The most common nations that foreign food workers come from are India, Italy, South Korea, the Philippines and Nepal.
The data also suggests that migrants are the most likely to be exploited by restaurateurs.
Fair Work Ombudsman statistics show a foreigner is the victim in around two thirds of exploitation cases taken to court, despite making up just 6 per cent of the workforce.
Advocates say foreign workers may know less about their rights or feel they have to put up with abuse to stay in Australia.
Since 2013, there have been 28,346 temporary skill shortage visas (previously known as 457 visas) granted for chefs, cooks and cafe managers - a 78 per cent increase compared to the previous six years.
Hospitality workers are massively over-represented in fair work disputes, a spokesperson says.
"In terms of hospitality, more than half of our matters filed in court in 2017-18 involved a business from this sector," a FWO spokesperson has told The New Daily.
"Thirty-six per cent of anonymous tipoffs received by the FWO during this period were also from workers within this sector," she added.
Employment law specialist Will Barsby has compared the level of exploitation to "slavery".
"It's never ending. We're only seeing the tip of the iceberg," he said.
"We're living through a history where one-day people will say; 'How did we let this happen?'
"It's only the beginning in my view. There are so many more big and small businesses out there that are still partaking in this behaviour. It's comparable with modern-day slavery."