Former mayor takes stand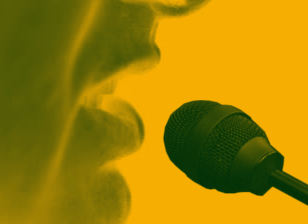 Former Ipswich mayor Andrew Antoniolli has given evidence in his fraud trial.
Mr Antoniolli faces more than a dozen fraud charges and accusations of dishonestly using council money to buy items at charity auctions and processing them as "donations".
"The former mayor Paul Pisasale advised me that not only was he doing it, but that it fit within the policy," he told the court.
Mr Antoniolli was defending himself in the wake of a Crime and Corruption Commission (CCC) probe into Ipswich City Council, which resulted in 16 people being charged and the sacking of the entire council.
Mr Antoniolli bid on charity auction items ranging from paintings for a few hundred dollars to a bike worth more than $3,000 over the course of several years.
"I didn't get involved in every auction. You might become involved to help raise the bids and enthusiasm," he said.
The court was told that when Mr Antoniolli asked two Ipswich CEOs about the practice, they said it was above board.
"Did he [former CEO Carl Wulff] give you any indication at all that there was anything wrong with this practice?" Defence barrister Peter Callaghan asked.
"Not at all," Mr Antoniolli replied.
He told the court several other Ipswich councillors – including former councillor Charlie Pisasale and his brother, former mayor Paul Pisasale - regularly bought items in the same way.
"It just reinforced the view that it was an accepted practice and it was a well-known practice within council," he said.
The Crown argues that Mr Antoniolli intentionally and dishonestly hid the fact that the auction items were purchased with council money.
Mr Antoniolli did say he was "ashamed to admit" he attempted to to buy a Phantom comic-themed prize pack with council money.
"I am a closet Phantom fanatic," he told the court.
He said he tried to buy the pack at a National Trust fundraiser auction with personal funds, but the EFTPOS transaction failed.
When his wife later said she did not approve of the purchase, the former mayor tried to process it as a council donation.
"It was a moment of absolute stupidity ... a moment of weakness," he said.
"The thought of doing the wrong thing had occurred to me. I nearly committed a sin, I had nearly done something wrong."
Mr Antoniolli said the National Trust called him to say it was not comfortable with the change, so he told them to keep the prize pack and have a $500 donation.