Government to force gas onshore

Print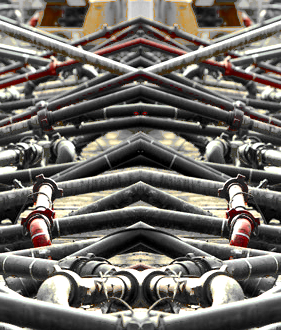 The Federal Government will impose export restrictions to secure domestic gas supplies.
From July 1, it will use regulation to force producers to boost supply for Australian users before they export.
Resources Minister Matt Canavan said intervention was not the Government's first choice, after crisis talks with gas producers failed create adequate domestic supplies.
"We are still not at the point where we believe our manufacturing sector has adequate supplies of gas," he said.
He the government already licenced the overseas sales of uranium, and restricting gas was not much different.
The plans are intended to give gas producers more time to respond if a gas shortage is forecast, giving them the option to buy gas on the spot market in Asia to fill their export contracts.
The Government has not been clear on how much the policy is expected to cut from domestic gas prices. The Prime Minister had been plugging the plan with a pledge that wholesale prices would drop to about half of where they are now, but has since walked back from using specific figures.
The Australian Food and Grocery Council (AFGC) says manufacturers will welcome the move.
AFGC economics director Tanya Barden said the "gas export controls are very welcome, but it's not just exports of LNG from Queensland that need to be addressed."
"There's pipeline regulation, as well as dealing with some of the behaviour occurring in the retail market."
Manufacturing Australia executive director Ben Eade agreed that some part of the high prices was due state-based restrictions on gas extraction.
"What is clear is that if we're going to service both the export and domestic markets with gas, we need more gas and we need more suppliers," he told reporters.
"And more suppliers is really important, because what we've seen in manufacturing is that whenever new suppliers come into the market place, prices do drop."