Graduate prospects improve

Print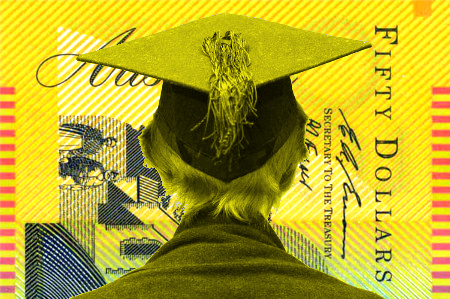 The proportion of Australians in full-time jobs months after graduating university has increased.
The latest stats show 72.9 per cent of graduates in 2017 found full-time work within four months, compared to 71.8 per cent in 2016.
The new 2018 Graduate Outcomes Survey says the gradually improving result is largely due to the strengthening of the jobs market.
Current rates are still well below the 85.2 per cent of 2008 graduates who found full-time work within four months.
"Since the global financial crisis, graduates have taken longer to gain a foothold in the labour market," the report states.
The median salary for undergraduates in full-time employment is up to $61,000, from $60,000 the year before.
The Federal Government claims the results reflect its economic management.
"In this country, if you have a go, you get a go," Federal Education Minister Dan Tehan said.
"Those Australians making the commitment to improve themselves and improve their job prospects through higher education should be congratulated."
Graduates from regional or remote areas remain more likely to secure full-time work than those from cities.
Additionally, female graduates still earn less than men in their first year, with a median gap of $3000 or 4.8 per cent.