Grattan issues energy advice

Print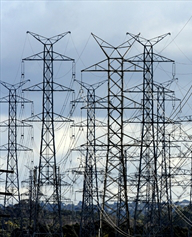 Experts say chaotic approaches to energy policy have pushed up electricity prices and scared off investors.
A team from the Grattan Institute says ad hoc and uncoordinated actions by federal and state governments have made things worse.
The energy sector is likely to need in the order of $150 billion in new utility-scale generation assets over the next 30 years, their stats show.
"The Federal Government is making this investment harder by bashing big companies and intervening in the market with knee-jerk policies such as the taxpayer-funded $5 billion Snowy 2.0 pumped hydro project and the 'Underwriting New Generation Investments' program," the experts say.
"After the 2016 statewide blackout, the South Australian government deployed expensive diesel generators at short notice, which ultimately were used for only four hours – at a cost of $111 million.
"Significant investment is needed to transition from old and dirty to new and clean energy, while keeping the lights on. But we are currently doing this the hard way – and Australia's governments, state and federal, are not helping."
Grattan's report on how governments can better direct Australia's energy market is accessible here (PDF).