Hard sell for WA power plans

Print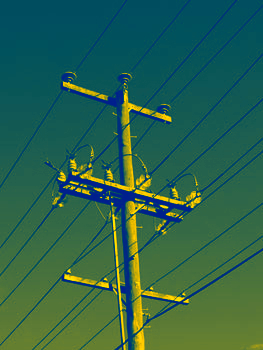 The WA Government is feeling the heat for attempts to sell its power network.
WA Treasurer Mike Nahan is trying to hold a multi-billion dollar yar sell to pay down its debts, putting Western Power, Fremantle Port and the TAB betting agency on the block.
Western Power is one of the big ticket items as its $8 billion in debt represents about a quarter of government borrowings.
The Barnett government has proposed a 50 per cent-plus sale of Western Power.
The premier says residents have nothing to fear.
"Western Power, if it is privatised, would operate as it is now, as a regulated monopoly so the public have nothing to fear," WA Premier Colin Barnett said.
"What it does do is free up money to reduce debt and free up money for new expenditure on schools, hospitals, all the things that a growing population needs."
But Opposition leader Mark McGowan says the sale will put supply at risk.
"Mr Nahan doesn't look at these issues based upon facts, he looks at them based upon his ideology and his ideology is extreme privatisation, that's what he wants to do to Western Power," Mr McGowan told reporters on Sunday.
"I think my position is the conservative position, it's the safe position - don't sell off an asset that provides an essential service in a monopoly environment when you can't connect into the other states' electricity supplies and where the asset provides a huge revenue to taxpayers."
Western Power itself responded to claims that jobs would be lost, which were raised in response to recent sackings by a contractor linked to the company.
"Western Power is obligated to undertake a rigorous and competitive tendering process to ensure the best outcomes for the business and our customers," a Western Power spokesperson the company said.
"Although we acknowledge a long-running business relationship with ABB, they were not successful in securing a contract through the tendering process."
No official decision has been made yet.