Huge hiring heralds progress at Carmichael

Print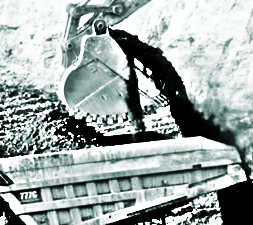 Indian mining firm Adani is looking to hire 5,000 workers for the Carmichael coal project in Queensland.
Adani says it will take on 5,000 people during the construction phase of one of the world's biggest coal operations.
The first round of workers will be signed-up next year, and the total amount should be close to double the workforce estimates given for the mine's approval process.
The company is understood to be taking expressions of interest already via the Adani Mining website.
They will be looking for people to fill various roles in coal exploration, mining, rail construction and operations, infrastructure construction, and port expansion and operations.
It is unclear what influence the new leadership in India may have on Adani's efforts in Queensland.
India's new Prime Minister Narendra Modi has massive electricity infrastructure issues to deal with, as the country continues to experience blackouts that threaten millions of lives and livelihoods. But he has not ecstatic about fossil-fuel power supplies, and has indicated that he would like to re-empower the country by primarily clean and renewable means.
Adani has pledged to favour local people from the Mackay and Whitsunday areas for work, maximising their support for regional Queensland businesses and minimising the basis for opposition.
Environmental approval was given for the project on a number of strict conditions, federal environment minister Greg Hunt says.
The conditions relate largely to conservation of groundwater, an issue of extreme concern to locals.
But the stipulations imposed have not washed well with residents, who say that the annual 730 megalitres of water the mine must pay to return to the environment pales in significance when compared with the 12,000 megalitres per year that an impudent review found the mine use.
Adani will have to submit a Great Artesian Basin Springs research plan to the environment department at least three months prior to the excavation of the first box cut.
The mining firm's research plan should "investigate, identify and evaluate methods to prevent, mitigate and remediate ecological impacts on… native species dependant on natural discharge of groundwater from the Great Artesian Basin," official documents state.
This should include potential impacts on the Doongmabulla Springs Complex in the Galilee Basin and the Surat Basin. The plan must also undergo normal scientific peer review.
Adani will contribute $100,000 per year for 10 years for a biodiversity fund for protecting the EPBC Act-listed species nearby.
In exchange for these measures, environmental approval has been given until 2090.