iSelect faces deceptive claim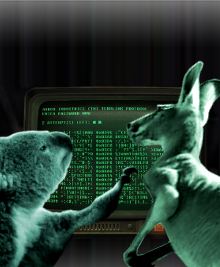 iSelect is being taken to court for alleged misleading or deceptive conduct over its energy plan comparison service.
iSelect is accused of having claimed its website compared all plans available from its partner retailers and would recommend the most competitive plan, when in fact it did not.
The ACCC instituted proceedings in the Federal Court, alleging iSelect did not compare all available plans, and did not necessarily recommend the most competitive plan.
The competition regulator says the website limited the number of plans it compared based on the commercial arrangement it had with retailers.
"iSelect did not disclose this information to consumers who used its service," the ACCC said in a statement.
"iSelect told consumers they would help them compare all energy plans available in their area from all their partner retailers," ACCC Chair Rod Sims said.
"But we claim they were actually favouring some partner retailers over others, such as those on its 'Preferred Partner Program' who were allowed to have more plans available on the iSelect website that excluded and targeted certain consumers. These preferred retailers paid iSelect higher commissions."
The ACCC alleges that some partner retailers offered cheaper plans that were not made available in iSelect's comparison results.
These cheaper plans were accessible via the Australian Government's Energy Made Easy website.
"Free commercial comparison sites are often driven by business relationships with retailers that impact their recommendations. This needs to be very clearly disclosed to consumers so they can make an informed decision about whether to use these services," Mr Sims said.
In the 2017 financial year, more than 9 million Australians visited the iSelect website and recommendations were made to over 6 million consumers over all categories.