Key commissioner's death marked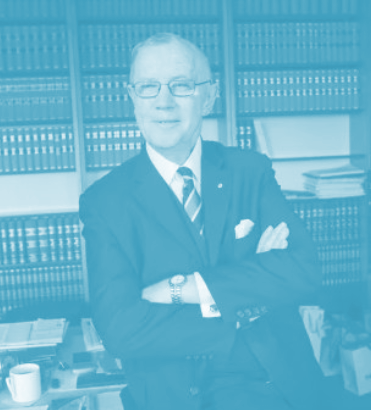 Aged care royal commission chair Richard Tracey QC has died.
The former Federal Court judge died aged 71 on Friday. He was being treated for terminal cancer diagnosed only seven weeks earlier.
Mr Tracey has been remembered as a remarkable, kind and wise man and fundamentally decent human being.
The commission's interim report, due for release on October 31, is one of Mr Tracey's many legacies.
"It was Richard who labelled aspects of the aged care system cruel and unkind, after two particularly gruelling days of evidence in Darwin," said fellow royal commissioner Lynelle Briggs.
"And it was Richard who encouraged me to drive our policy agenda beyond change at the margin to transformative change, given the degree of substandard care that was apparent to us."
The royal commission held a minute's silence to honour Mr Tracey on Monday before the beginning of a Melbourne public hearing examining workforce issues.
The commission will this week hear that the aged care sector needs a funding boost to bring staffing up to an acceptable level.
Research commissioned by the inquiry show that over half of all Australian aged care residents live in facilities with unacceptable levels of staffing.
Researchers from the University of Wollongong say there needs to be an overall increase in total staff hours of 20 per cent across Australia for all residents to receive at least an acceptable level of staffing.
Raising the standard to a "good" practice level would require a 37 per cent increase in total care staffing.
Best practice for all residents would require an overall increase of more than 49 per cent, the researchers said.
"It is clear from this analysis and the evidence being presented to the commission that there is a need for additional investment in care funding, the majority of which is required to increase staffing levels to an acceptable standard," the study concluded.
"However, this should not occur in isolation from broader aged care funding reform."
One of the report authors will give evidence when the week-long public hearing on the aged care workforce begins this week.
A number of experts will speak during the workforce hearings, along with union and aged care provider representatives and federal health department secretary Glenys Beauchamp.