Lines drawn, options passed in vote to kill anti-green bill

Print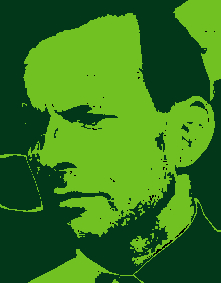 The Clean Energy Finance Corporation (CEFC) lives on for now, and the Prime Minister has been handed his first option for a double dissolution.
The Greens and Labor have voted down, by a margin of 35–28, bills seeking to abolish the Clean Energy Finance Corporation (CEFC).
The CEFC was set up by the former Labor government to fund renewable technology developments and projects, putting millions into new technologies on the back of the carbon tax.
But the Coalition says it has a mandate to scrap the carbon tax and all associated legislation.
In debates over a bill to do just that, Labor and the Greens argued in the Senate that the CEFC's work is valid and should continue.
The same bills were defeated in December last year, but the vote was on again today due to it being brought forward into the final two parliamentary sitting weeks, while the Greens still hold a crucial balance of power role.
The second denial of the bills has handed Prime Minister Tony Abbott his first excuse to call a double dissolution and subsequent election, and the leader of the Greens Christine Milne has dared the PM to draw the line on climate change.
"We've got a Prime Minister who is effectively barking mad on climate change," she told the Senate.
"Barking mad on the greatest threat that is facing this country and he is now the biggest opportunity cost to the nation."
Federal Environment Minister Greg Hunt has introduced his legislation in the Lower House. Hunt's bill will enact the Government's so-called Direct Action policy, and will be voted-on this afternoon.