Locals step up to NSW fire service

Print
Residents in regional New South Wales are being encouraged to think of their role in fire management, and ask whether they can do more.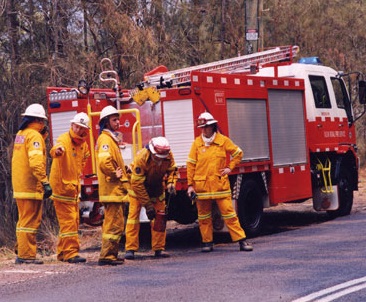 Fire and Rescue New South Wales is on a recruitment drive - encouraging locals to consider becoming a retained or part-time fire fighter.
Fire services at Tamworth, Moree, Walcha, Werris Creek and Bingara are in desperate need of staff, according to New England North West Duty Commander, Rod Chetwynd.
Mr Chetwynd says fire-fighters do not have to be superheroes: "Fire-fighters come from all walks of life these days, and we're encouraging people from, especially from non-English speaking backgrounds, Indigenous communities, and also females, to apply for the positions."
There are plenty of benefits to maintaining a fire service staffed by locals; their knowledge, teamwork and motivation cannot be beat by ring-ins from other areas, and especially in the case of geographic knowledge - being a local can save lives.
"We like our fire brigades, especially in the New England North West, to be representative of that community, which is why we're encouraging all people to apply," Mr Chetwynd said.