Manslaughter laws probed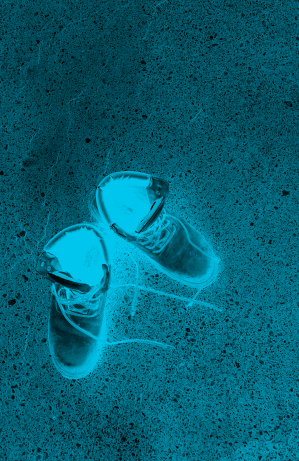 A Senate inquiry is looking at the legal response to industrial deaths in Australia.
Unions are using the probe to push for industrial manslaughter laws nationwide.
Currently Queensland and the ACT have industrial manslaughter as a crime carrying penalties of up to 20 years' imprisonment.
Under workplace laws in most other states and territories, businesspeople can be jailed for up to five years and fined $600,000 for recklessly exposing employees to the risk of death, serious injury or illness. These are known as "category one" offences.
The Labor party in Victoria and NSW say they will bring in industrial manslaughter laws if they win upcoming state elections.
The Senate inquiry is looking at how well national OHS laws are working, including the laws that penalise employers over workplace deaths and injuries.
Law firm Maurice Blackburn told the inquiry that Queensland's industrial manslaughter laws could be a good model for the entire country.
Queensland laws allow any person conducting a business — or senior officer responsible for conduct — to be prosecuted for industrial manslaughter.
"It's a fairly significant hurdle to get over," Maurice Blackburn lawyer Michelle James said.
"This is conduct that should be avoided, that if a person tried hard enough and thought about it enough, they would've been able to have avoided the death.
"In that situation [a charge of industrial manslaughter is] entirely appropriate."
Ms James, a workplace law specialist, said people with "genuine power" to change the culture of health and safety in the workplace should be covered by the laws.
"There's nothing like the threat of either a personal fine or the loss of freedom to heighten the minds of those who have the responsibility and power to control workplace health and safety to really take it seriously," she said.
Safe Work Australia says things are already improving.
The authority's figures suggest the rate of deaths at work has halved to 1.5 fatalities per 100,000 workers in the past decade.
"We are seeing that the number of fatalities and also the number of injuries within workplaces are trending downwards," said Safe Work director of evidence Kris Garred.
"That may be an indicator of what's driving the fall in prosecutions, but it's just too hard to say based on the national high-level data that we have."
Mark Goodsell, head of workplace health and safety at the Australian Industry Group, said the crime of manslaughter has already been applied to some workplace deaths.
He also questioned whether stronger penalties will deter operators who are already ignoring the law.
"There's an assumption that if you have industrial manslaughter that the only reaction will be [from] a group of bad employers out there, who will suddenly wake up the next morning and go; 'Oh well I won't be bad any more, I will now take safety seriously'," he said.
"It may be that happens in some cases.
"It's more likely ... that good companies just revisit their systems and confirm that they're working well."
Mr Goodsell said employers want more detail about how such a crime would be investigate and prosecuted.
"It's also very important that it's not prosecuted with any suggestion of there being a bias, or that unions can't unfairly influence a government to prosecute an employer that they may be having an industrial dispute with," he said.
The next public hearings of the Senate inquiry are in Hobart on July 31.