Maths fail questions muted

Print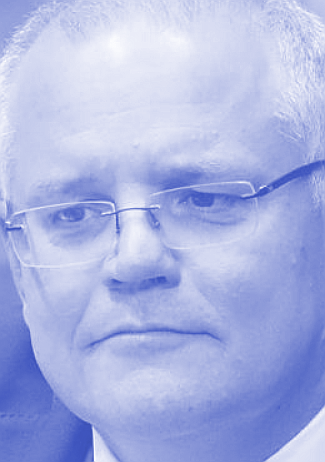 The Prime Minister has taken responsibility for a $60 billion JobKeeper miscalculation, but says asking questions about it would just be playing politics.
The Federal Government has revised its estimates of JobKeeper costs from $130 billion down to $60 billion.
Treasurer Josh Frydenberg has not explained how the Federal Government overestimated the JobKeeper wage subsidy program.
Prime Minister Scott Morrison has provided little insight either.
"So sure, the estimate was overstated and the process with the [Australian] Taxation Office to keep us updated on that had a flaw in it," Mr Morrison said on Sunday.
"We acknowledge that, I acknowledge that and ultimately I have to take responsibility for those things.
"But what it means is Australians won't have to borrow as much money. This is not money that is sitting in the bank somewhere, this $60 billion, that is all money that would have otherwise had to be borrowed."
Opposition Senate Leader Penny Wong says the committee examining Government measures in response to COVID-19 wants to be able to ask the Treasurer about the mistake.
"The chair of the Senate Committee into the COVID-19 response of the Government, Senator [Katy] Gallagher, will call Josh Frydenberg to give evidence at that committee and what I would say to Josh; 'This is your opportunity to front up and explain $60 billion blunder to the Parliament and to the Australian people'," Senator Wong said.
The committee does not have the power to compel ministers from the House of Representatives to give evidence, and Scott Morrison says Labor knows that.
"I think to now try and change the rules is a bit of a political stunt," he said.