More claims mark Liberal response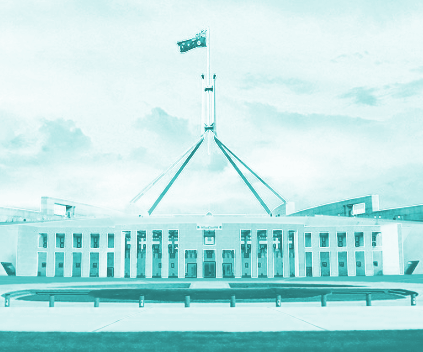 Three people have now accused a former Morrison government adviser of sexual assault.
Former Liberal Party staffer Brittany Higgins is preparing to make a statement to the AFP this week about a sexual assault in the office of Defence Minister Linda Reynolds.
In the week since Ms Higgins first aired her claims, two more women have come forth with allegations about the same alleged perpetrator.
The person accused of the sexual assaults is yet to be named publicly.
The second woman, also a former Liberal staffer, said she was inspired by Ms Higgins' coming forward.
"I am telling my story because I want to support Brittany [Higgins] and I want to help shine a light on this awful culture," she told News Corp reporters.
She said that she had met Senator Reynolds' former ­adviser during the 2016 federal election campaign, and had arranged to meet him last year.
"We went out to dinner and he kept buying me drinks, and I'm a lightweight when it comes to that," she said.
"We went back to my place and we were kissing … we were going to have sex and I said he had to wear a condom. He refused and we argued and I told him five or six times that we couldn't have sex unless he wore a condom. I was drunk and he just got on top of me, I said no, and then he was ­inside of me and I kept saying no."
She said her alleged assault may not have occurred if the government had supported Ms Higgins.
"If this had been properly dealt with by the government in 2019 this would not have happened to me," she said.
Ms Higgins says she has felt that she was forced to choose between reporting the alleged assault to police or keeping her job, and has since accused Prime Minister Scott Morrison of "victim blaming".
Days later, a third woman, who had worked as a Coalition volunteer during the 2016 election campaign, alleged she was assaulted by the same former political staffer.
The woman has supported her allegations with a statutory declaration. She says she was barely out of high school when she joined a group of campaign volunteers days before the 2016 election.
She claims that the alleged rapist had taken her to his hotel room and assaulted her while she was unconscious.
"He performed or tried to perform sexual acts on me whilst I was severely intoxicated and unable to provide valid and informed consent," she said.
"I was severely embarrassed about it and felt dirty and ashamed and I didn't want to tell anyone," she told reporters.
"I later realised I was so drunk, I was not able to give any consent.
"Hearing Brittany Higgins' story, it was so eerily similar, it made me think this person has a pattern of behaviour."
The string of allegations has prompted questions about when Mr Morrison's advisers and staff in Senator Reynolds' office chose to inform the Prime Minister of the allegations.
The opposition says there are "many holes and discrepancies in the government's account" of what it knew, and when.
The Prime Minister has asked Department of Prime Minister and Cabinet secretary Philip Gaetjens to look into a leaked text message that appears to contradict his claim that his office first found out about the alleged sexual assault of Ms Higgins when it was revealed in media reports.
Fiona Brown was Senator Reynolds' chief of staff at the time of Ms Higgins' alleged rape in 2019. She reportedly handled the matter and instigated support for Ms Higgins, but sought to protect the alleged victim by not passing ­information on to the Prime Minister's office. Ms Brown now works in Mr Morrison's office.
The human resources system for federal parliament - which is run by the departments of Finance and Parliamentary Services and should have helped deal with Ms Higgins' alleged rape - is due to be overhauled.