More files found in free cabinet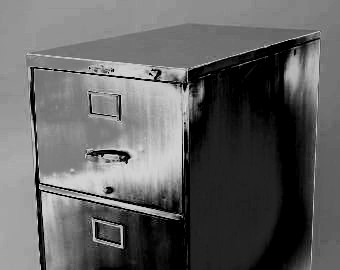 Reports say more sensitive files have been found in a filing cabinet sold to a second-hand furniture store.
The Department of Social Services lost documents containing the personal details of employees, including security clearances, which were in two filing cabinets at an ex-government furniture store in 2013, Fairfax is reporting.
It comes after the revelation that hundreds of cabinet documents were sold inside a locked filing cabinet, later obtained by the ABC, and details of a classified notebook belonging to a top Defence official, which was found inside second-hand furniture sold at a Canberra tip.
A Canberra resident who purchased the filing cabinets said it contained documents belonging to the then Department of Families, Housing, Community Services and Indigenous Affairs (FaHCSIA).
"The documents were personnel files which had all the personal details [of employees] like home addresses and phone numbers, as well as previous positions held, CVs and security clearances," the resident told the Canberra Times.
"It was a two-drawer filing cabinet, and the bottom drawer was completely full."
After several attempts to alert the department, the resident says two staff were eventually sent to collect the files.
The Department of Social Services has confirmed the incident took place, issuing a statement say its handling processes had been reviewed and updated as a result of the breach.
"The department's current procedures require that custodians of security containers clear all contents prior to disposal," the spokesperson said.
"A senior executive officer then views and independently certifies that the security container has been emptied and finally the contracted disposal agent must also check security containers prior to sale."