NSW seeks behaviour boss

Print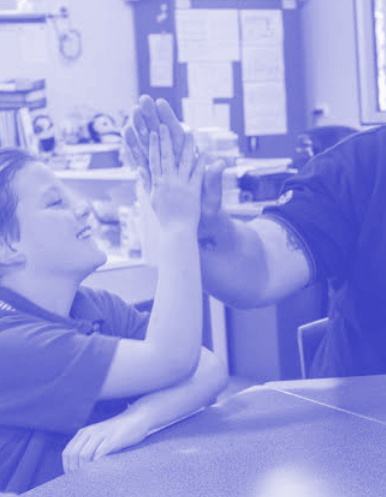 The NSW Government is looking to hire a chief behaviour adviser for schools.
State, independent and Catholic schools say they are having to battle worsening student conduct, leading the Perrottet Government to announce a global search for a specialist adviser to help schools navigate the increasingly difficult student behaviour.
Reports say the issues have magnified since COVID-19 pandemic lockdowns forced students to learn from home.
The adviser will work with schools across all sectors to apply the latest evidence-based practices and advise parents and carers on effective ways to support their children and reinforce behavioural approaches from school.
Premier Dominic Perrottet said there are now common yet concerning problems affecting schools across the state.
"We want our students to succeed by providing them with the best education from the best teachers, but that simply can't happen if students don't also strive to put their best foot forward when it comes to behaviour at school," Mr Perrottet said.
"Teachers across school sectors have told us they want greater support for dealing with disruptive students and that's why we're introducing the role of NSW chief behaviour adviser to lead on best practice for improving and maintaining respectful student behaviour."
Minister for Education and Early Learning Sarah Mitchell the state would also more than double the number of behaviour specialists supporting NSW public schools to manage complex student behaviour from 70 to 200.
"The boost to the number of behaviour specialists will mean more schools will benefit from these experts who can provide advice to teachers, coordinate resources and build the capacity of schools to manage challenging and complex student behaviour," Ms Mitchell said.
"Our overall approach will help embed our recent inclusive, engaging and respectful schools reforms in public schools, and share best practice across systems so that all schools can adopt strategies that have been proven to work well."
The state is also launching its first cross-sector school respect awards, which are designed to recognise students who show high standards of respectful behaviour, inclusiveness and community mindedness.
Each school in NSW will present a Premier's Respect Award to a student, who will then be put on a list from which an expert panel will select a top 10 to be presented with their awards by the Premier at an annual respect award showcase.