PM pushes trades

Print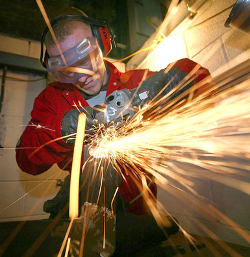 Prime Minister Scott Morrison has a new plan to fight mass unemployment.
The PM is this week announcing the "JobMaker" scheme, which places tradespeople and other skilled workers at the centre of the efforts to pull Australia out of the economic crisis caused by COVID-19.
The overhaul of skills training will see a streamlining of the current TAFE model. Currently, fees vary state-by-state, but the Government is reportedly looking to replace this with a uniform system in which funds are linked to training for specific skills needed by local industries.
The government is also set to announce major reforms to industrial relations, which it says are needed to boost productivity and simplify the award system.
It is all designed to keep the unemployment rate as low as possible. The figure is expected to climb to as high as 10 per cent when the JobKeeper scheme expires in coming months.
The government has been under pressure to come up with a plan to help workers over the longer term.
Mr Morrison appears to be answering that call by encouraging people to get different jobs.
"At some point, you've got to get your economy out of ICU," his National Press Club address speech states.
"You've got to get it off the medication before it becomes too accustomed to it."