PMC head replaced

Print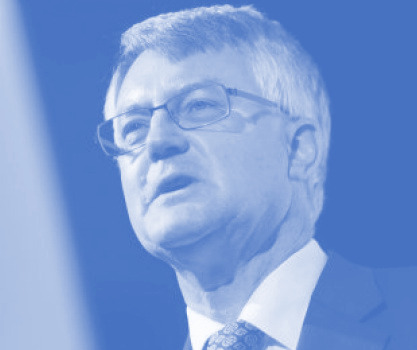 Department of Prime Minister and Cabinet secretary Dr Martin Parkinson is stepping down, ending one of the Australian public service's most prolific but turbulent careers.
Dr Parkinson came to national attention during his time as secretary of the then-department of climate change and secretary of Treasury when then-prime minister Tony Abbott dumped him upon coming to power in 2013.
Former treasury secretary Dr Ken Henry said the 2013 decision was the first political removal of a Treasury boss in the 114-year history of the agency.
Dr Parkinson continued to serve as the new secretary of the Department of Prime Minister and Cabinet when Malcolm Turnbull rolled Mr Abbott.
He has held that role up until this week, but his effect will continue to be felt in the form of an expected major shake-up of the Commonwealth bureaucracy as a result of David Thodey's review of the public service.
Dr Parkinson has been awarded a Public Service Medal, Companion of the Order of Australia and an Australian National University Alumni of the Year award.
Dr Parkinson told News Corp that he is not leaving because of Mr Morrison.
"Absolutely I would not want anyone to think there was anything about my relationship with the prime minister that was leading me to leave," he told reporters.
"It is up to others to judge, but I think what he would tell you is that he and I have a very good personal and professional relationship. And I've really enjoyed working with him since the period he became PM."
Mr Morrison has announced current Treasury secretary Phil Gaetjens will replace Dr Parkinson, while current Infrastructure head Steven Kennedy will lead the Treasury.
Mr Gaetjens' appointment has been met with reservation in some quarters, based on his history as a Coalition political staffer to then-treasurer Peter Costello.
"This is about merit, this is about people that know how to get a job done, and people have earned the respect for the roles that I think they will now be able to serve in," the Prime Minister said.