Port workers see short end of big union payments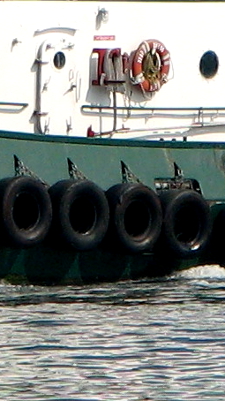 Workers at ports in Sydney, Melbourne and Brisbane could walk off the job this week, at the same time as reports say their union is willing to sell them out.
The Maritime Workers Union has laid out threats of industrial action as part of its negotiations with port operator DP World.
DP World Australia has previously threatened to respond to strike by subcontracting its vessels out to its own rival companies.
But News Corp reports say the Maritime Union of Australia (MUA) may be more willing to bend than it appears.
Speakers from a range of maritime engineering and dredging firms have told the royal commission into union corruption that they have previously paid the MUA for "industrial peace"
The executives said they had given union and associated entities large sums for "training" and "state conferences".
The paper says the companies gave money to the MUA to "calm down" union members and ensure there was no disruption to West Australian offshore gas projects.
In one instance the royal commission heard, the MUA managed to wrestle $1 million from Portuguese engineering firm Saipem in 2008 after "fiercely opposing" its decision to hire foreign tug boats and crews for the Blacktip gas project off Darwin.
The inquiry heard that the MUA brokered a deal that saw Saipem commit $1 million to a new not-for-profit company called Maritime Employees Training Limited (METL), which was formed by WA MUA scretary Chris Cain, MUA national secretary Paddy Crumlin and MUA lawyer Bill McNally.
The MUA then allegedly agreed not to disrupt the project and allowed money saved from using cheaper foreign labour to be contributed to METL.
Under questioning, a former Saipem project manager, Fabio Di Giorgi, said the payment was meant as a "gesture of good faith" to MUA workers to "calm them down".
He said Saipem split the $1m payment into two tranches - the second was paid at the end of the project - because the gas project owner wanted "leverage" to ensure no disruptions would occur.
But the MUA says it has only its workers' interests in mind as it threatens to hold up Australian exports once more.
The union has given notice of protected industrial action planned in the form of; four-hour stoppages from 10am and 6pm on Wednesday this week, and from 2am on Thursday in Sydney; a four-hour stoppage from 12.30pm on Thursday in Melbourne, followed by an eight-hour overnight stoppage from 10.30pm the same day; and a four hour stoppage from 11am on Friday at DP World operations in Brisbane, and for a further eight hours immediately following that.