Rural business beaten-down by dry

Print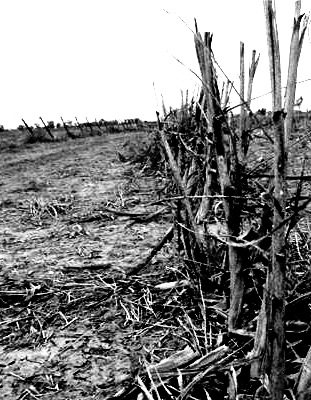 Queensland's wide range of wild weather is proving frustrating state-wide, with large parts suffering under drought conditions while others work to recover from floods.
Meanwhile, the Agriculture Minister has defended a lack of relief funding for many agricultural businesses.
Rain sprinkled hope across some of 75-per-cent-drought-declared Queensland on the weekend, but the same dry conditions are hampering recovery efforts from floods the year before.
Downpour brought relief to graziers in some rural regions, with the wettest August day ever recorded in parts of the south-west. The Charleville and Cunnamulla regions saw falls of more than 50 millimetres.
But there was no relief for other graziers, many of whom have gone nearly three years without seeing significant rain.
The dry conditions are holding-up rehabilitation efforts for large tracts of farming land, which were badly damaged by massive floods in some parts of Queensland last year.
Ex-Tropical Cyclone Oswald struck in January 2013, dumping torrential rain to flood around 140,000 hectares of land in the Condamine Catchment.
Stream banks were destroyed, fencing flattened, debris coated kilometres and soils on farm land were stripped of critical nutrients.
The bill for damages in the region heavily-reliant on fisheries and agriculture was put at $120 million, but only a fraction of that has actually been allocated by the State Government.
Landholders say they have been left to clean the mess with no useful assistance.
A government support program has provided technical advice and minor financial support to land managers in some towns.
Reports so far say about 16,000 hectares of land has been restored to a productive level, but dry weather means soil is less arable, and many farmers fear it could be a long time before they get back into full swing.
Federal Agriculture Minister Barnaby Joyce has responded to criticism that his department is not doing enough to ease the pain.
Mr Joyce said ongoing assistance efforts have now reached 2,853 families Australia-wide, but could not specify how many for these were in Queensland, or how many were yet to be covered.
He flagged the possibility of discussing with the Department of Human Services ways to streamline the recovery grants process to make it more convenient for farmers.