Serco deal surfaces in Paradise Papers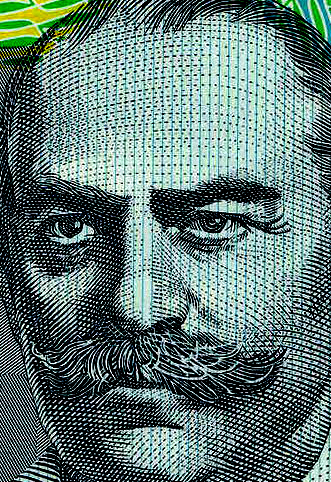 A major Australian government contractor has been deemed a "high-risk" client by a secretive international law firm.
Revelations from one of the largest leaks of sensitive business documents in history, the Paradise Papers, have revealed the inner-workings and secrets of the global elite.
The law firm at the centre of the scandal made some concerning determinations about Serco, a company that runs sensitive government services in Australia including defence projects, hospital services, 11 of Australia's onshore immigration detention centres, a phone support system for welfare recipients, and private prisons in Queensland, NSW and WA.
The papers reveal that analysts found Serco to be "high-risk" due to its "history of problems, failures, fatal errors and overcharging".
Serco was revealed to have contacted the law firm Appleby in 2015 for help to "establish a subsidiary in Mauritius to acquire 49% of a company in Abu Dhabi", which was later used to facilitate part of a major sale of its business interests in the Middle East and India.
While it is important to stress that the company did not unlawfully in any way, the papers show that its request prompted Appleby's compliance arm to run checks on the risks Serco could pose as a client.
The Appleby team found what it described as a "history of blunders and controversies surrounding many of its contracts", including the running of prisons in Australia and New Zealand.
"It has a history of problems, failures, fatal errors and overcharging," a senior compliance officer wrote.
The UK-based Serco, as part of a consortium the UK's Office for Nuclear Regulation, was also accused of breaching its responsibilities for the handling of radioactive waste, and was alleged to have covered up the sexual abuse of immigrants in Britain's Yarl's Wood removal centre.
The compliance team warned that that caution should be exercised in any dealings with Serco.
"There is a lot of bad publicity related to this group that increases the exposure to risk. Although a listed company, the world check hit [results from a global business intelligence database] and controversial issues surrounding Serco cannot be disregarded," the compliance officer wrote.
"We need to consider whether we would be in a position to manage these risks. If this business is to be accepted, it will be very important to ensure that there is a documented sound and legitimate rationale for what they are doing and why they are doing it in Mauritius, and also how the risks would be mitigated."
Despite the risks, the law firm agreed to take on Serco as a client.
Appleby went on to assist in the sale of a Serco company in the United Arab Emirates called Serco Business Services, by creating an investment holding company in Mauritius that took a 49 per cent stake of Serco Business Services.
This is the maximum allowed under UAE foreign ownership laws.
Serco paid £500,000 to a local firm that held the other 51 per cent stake in the UAE business, in compliance with UAE business ownership laws that mandate locals must have a majority stake in foreign companies operating within its borders.
"At the request of the acquiring company, Serco transferred the shares in a UAE-based business to Mauritius as part of the sales process," a Serco spokesperson said.
"Serco gained no tax or any other benefit from this arrangement."
Even so, the revelations have prompted further criticism about Serco's holding of sensitive government contracts, and litany of failures and scandals.