Skills study shows high-end pressure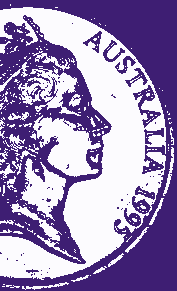 HR experts have ranked Australia near the top in the world for wage pressure in high-skill industries.
In a new assessment of the efficiency of skilled labour markets in 31 countries - the Hays Global Skills Index – researchers said candidates in Australia's high-skill industries are in greatest demand, and so employers are seeing wage pressure for their expertise.
Australia's labour market was scored against several indicators, or points of potential pressure.
For each indicator Australia received a score out of 10. A score close to 0 indicates little to no pressure, while a score close to 10 shows severe pressure.
Australia received a high score of 8.0 for one key indicator, 'wage pressure in high-skill industries', which measures the rate at which wages in high-skill industries outpace those in low-skill industries.
"Wages in Australia's high-skill industries are increasing much quicker than those in low-skill industries relative to the past," says Hays managing director Nick Deligiannis.
"This shows that industry specific skill shortages, such as in engineering and technology, have emerged and employers in such high-skill industries are starting to use salary as part of their strategy to compete for the top talent.
"Australia is poised for a significant shift in the recruitment landscape thanks to our booming residential property sector, the expansion of sales teams, the explosion of digital projects and the constant demand for healthcare services.
"Already permanent vacancy activity has increased.
"But as these findings show, high-skill industries face a shortage of candidates with the right combination of technical skills and cultural fit.
"So as employers fill staffing gaps, increase sales and undertake projects, they're increasingly aware of the delicate supply and demand balance.
"That's why attracting and securing top talent – especially in high-skill industries – is a priority once again."
Another indicator measures 'overall wage pressure', for which Australia received a score of 6.6.
The researchers also concluded that Australia's education system is well equipped to meet future talent needs (receiving 4.2 for 'education flexibility'), there are advantages to be gained by getting more people into the workforce (3.9 for 'labour market participation'), our labour market legislation is fairly flexible (4.5 for 'labour market flexibility'), and candidates usually possess the skills employers are looking for (4.2 for 'talent mismatch').