Solicitation claims drop names around Australian Water

Print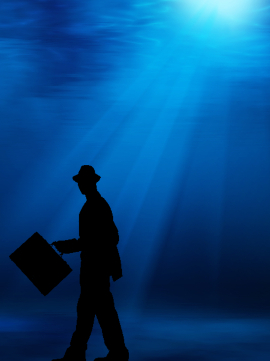 Corruption investigations have led to the director of the NSW government-owned State Water Corporation stepping down.
Director Nick Di Girolamo announced his resignation just hours after the Independent Commission Against Corruption said it would look closer at allegations of corrupt conduct by public officials and "persons with an interest" in Australian Water Holdings.
The ICAC investigation is part of a series of probes into the possibly criminal activities of several NSW politicians, most connected to former Labor powerbroker Eddie Obeid.
ICAC says it will now hold two public inquiries, starting March 17 and April 28.
The first has been dubbed Operation Credo, and will look at whether interests in Australian Water benefited by inflating charges to the NSW state-owned Sydney Water Corporation.
Allegations have been raised that "public officials and others" falsified cabinet minutes for to a public-private partnership proposal by Australian Water, which then misled the cabinet's budget committee.
It is also alleged that Liberal Party identity Nick Di Girolamo -a major shareholder and former chief executive in the company – colluded with Eddie Obeid Jnr to mislead ICAC's investigation into whether Obeid Snr used his ministerial position to influence other officials over the proposal.
The inquiry will consider allegations that Australian Water Holdings, under the direction of Mr Di Girolamo, made "regular payments" to 'Eightbyfive' - a company owned by staffers for the member for Terrigal, Chris Hartcher.
The inquiry has been prompted by claims that Eightbyfive was used to solicit payments for political favours, in this case favouring Australian Water interests. The payments were allegedly claimed to be for public relations advice.
Several have fallen already from the announcement, with former NSW energy minister Mr Hartcher and other central coast MPs Chris Spence and Darren Webber now suspended from the NSW Liberal Party over the inquiries.
The trio has reportedly "voluntarily withdrawn" from the party.