Strike for new time in QLD

Print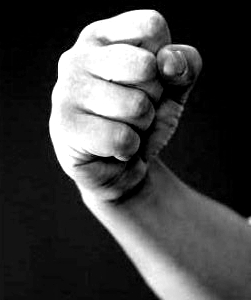 UPDATE 12/08: The Fair Work Commission has released an interim decision ordering the CFMEU to stop strike action at Curtis Island.
The order was given to clarify earlier messages, which many workers had assumed meant their strike action was backed by the authority.
Fair Work's senior deputy president said the CFMEU's initial notice of industrial action did not specify the nature of its plans, or the duration of the strike.
Fair Work says those relying on the order by the CFMEU were not undertaking protected industrial action, and must now stop.
It is understood that the union has given new notice on August 10 which does not include the same deficiencies.

ORIGINAL 11/08: Close to 700 workers remain on strike at Curtis Island gas projects in Queensland.
Operating firm Bechtel had attempted to stop the strike action through Fair Work Australia, but the workers are covered by an approval for protected action.
Members of the Construction, Forestry, Mining and Energy Union held a two hour work stoppage on Friday, and performed no work on Saturday and Sunday.
Reports say workers from other unions on the island refused to work in support of the strike as well.
A large part of the stoush is over roster times, with workers looking for more family-friendly shifts and Bechtel insisting they keep working the schedules they signed up for.
It is understood that unions negotiators want a shorter, 3-weeks-on/1-week-off roster, despite all workers signing up to an EBA with a 4/1 roster.
Bechtel says it will lock-out employees who participate in strike action, but it is unclear how the company intends to make sure it does not wrongfully lockout employees who do not to cross picket lines for safety reasons.
The safety stipulation is a legal right enforced by Fair Work Australia.
Fair Work Australia issued an interim order on Sunday stating that all workers not covered by an earlier approval for protected action must end any action.
But the CFMEU says the approval for protected action has no time limit.