Strikes slow NSW services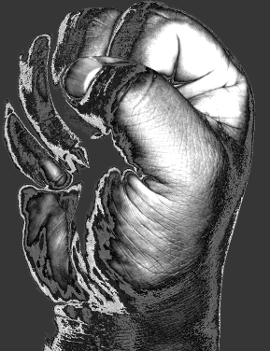 Unionised rail workers in NSW are taking industrial action.
Trains have been running at 60 kilometres per hour, and some services have been cancelled, amid days of planned industrial action by rail workers.
Around half of Sydney's services are being reduced during peak periods, leading Sydney Trains chief executive Matt Longland to suggest commuters avoid all rail travel.
A ban on using foreign-made trains on Friday could reduce services by about 75 per cent.
Workers are seeking to highlight safety concerns with a new intercity train fleet, which they say are not fit for purpose.
"We have been arguing that this train is unsafe for the past four years," Rail, Tram and Bus Union (RTBU) secretary Alex Claassens said.
Mr Perrottet says the state's rail safety authority has deemed the trains to be safe, and urged workers to scrap the industrial action "as quickly as possible".
"I believe the position of the union is unreasonable when you have the national safety regulator that has come out and said that those trains are safe," he said.
The NSW government is also offering new enterprise agreements for rail workers, but Mr Claassens says that "the following week will get even nastier" if demands are not met.
Also this week, nurses and midwives from 80 hospitals across NSW are stopping work for between two and 24 hours.
The health workers are campaigning for shift-by-shift ratios, and are discussing the NSW government's offer for pay and conditions and workload pressures.
The NSW government is offering a 3 per cent pay rise for public sector employees including nurses, teachers and paramedics.
But NSW Nurses and Midwives' Association acting general secretary, Shaye Candish, says addressing staffing ratios is the top priority.
"There is widespread dissatisfaction amongst our members over the NSW government's refusal to even consider safe staffing ratios," Ms Candish says.
Mr Perrottet has described the government's wage offer as "fair and reasonable".
"What is not being presented is that here in NSW we have the highest wage increase anywhere in the country," he said.
Teachers from public and Catholic schools across NSW and some parts of the ACT will walk off the job for 24 hours on Thursday, accusing the government of failing to attract people to the sector.
"This crisis has been caused because of an industrial relations system and failed education policies which see teachers' salaries now uncompetitive when compared to other professions and a workload that is simply turning people away from teaching," NSW Teachers Federation president Angelo Gavrielatos says.