Support cut at COVID peak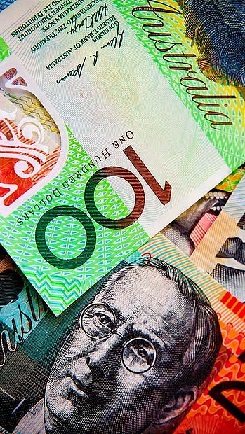 Social service advocates say the Federal Government has slashed a vital COVID-19 payment at the worst possible time.
The Morrison Government is tightening eligibility for the Pandemic Leave Disaster Payment. This payment has been in place since August 2020, allowing casual workers and others without sick or pandemic leave entitlements to take time off work when infected or in contact with someone with COVID-19.
Since mid-2021, the Pandemic Leave Disaster Payment has been the only individual financial support the federal government provides, paying AU$750 a week for two weeks.
Under new changes, recipients will only qualify for the full payment if they lose 20 hours or more of paid work a week. Anyone that has lost between 8 and 19 hours can now only receive $450 a week. Workers that lose less than eight hours of work a week are not eligible for any payment.
The government is also making accessing the payment more difficult by imposing a 14-day time limit to apply, from the start of the isolation period.
This means an applicant must show evidence of a positive PCR or rapid antigen test, and does not allow for the lack of supply of RATs or the delay in receiving PCR results.
Additionally, it is not available to people receiving social security payments, such as JobSeeker recipients, despite about one in four being in some form of paid work.
The Australian Council of Social Service (ACOSS) has condemned the decision.
"It is appalling that the Federal Government is cutting the only Federal income support payment for people who have COVID when we have record case numbers," ACOSS chief Dr Cassandra Goldie said.
"Not only do people need to deal with the stress of contracting the virus and worry of transmitting it to their loved ones, but many will also now receive less or no income support because of this dreadful penny pinching by the Federal Government.
"We condemn the decision to cut the Pandemic Leave Disaster Payment. It should remain at $750 per week for all. It should also be extended to people with the least, who receive income support if they test positive to COVID, must look after a loved one with COVID or are a close contact and must isolate.
"It is wrong that around one in four people on income support are engaged in paid work but they would not qualify for the pandemic leave payment if they contracted Covid and could not go to work.
"ACOSS is calling for the removal of the liquid assets test. People must also be given at least 28 days to claim the payment, not 14. Considering some PCR test results are taking seven days or more, 14 days is grossly inadequate to claim the payment.
"The Federal Government must not walk away from the community now when the pandemic is worsening. Rather than cutting the payment at the height of the pandemic, we urge the Federal Government to expand it, and increase base rates of income support (including Jobseeker from $45 at least $69 a day) to ensure our safety net meets people's basic needs."