Survey used to plug federal ICAC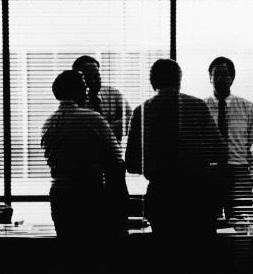 A survey of the federal public sector has found 5 per cent have seen some kind of misconduct.
Cronyism and nepotism were the most common charge in the survey by the Australian Public Service Commission (APSC).
While the commission says corruption is rare, and that staff are vigilant to the threat, but former New South Wales Supreme Court Judge Anthony Whealy says the problem should be more widespread than many realised.
"We know that in the public service whistleblowing is absolutely frowned on," Mr Whealy said.
"People who work in the public service, in many instances, would be afraid to report their superiors or even their equals who are involved in corruption."
A majority of respondents in 59 agencies agreed said they believe they work in a high corruption risk environment.
Mr Whealy, president of Transparency International, says it is another argument in favour of an independent corruption watchdog on the federal level.
"I think there is a significant chance that these figures are very conservative and the level of inappropriate behaviour amounting in some cases to corruption would be considerably higher than these figures demonstrate," he said.
The APSC says there have been 228 misconduct investigations between 2014-16 that led to terminations.
A recent parliamentary committee did not call for a federal anti-corruption body, but did call for the Government to give "careful consideration" to the idea.
Mr Whealy says the proposal still has legs.
"By the time we get to the next election, this is going to be a hot election issue, and I'm hoping there will be bipartisan support," he said.
Public service commissioner John Lloyd recently described the majority of misconduct as being "of a less serious kind".