Teacher strike demands resources

Print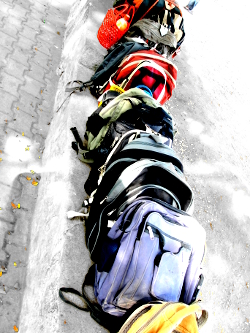 Tasmanian state school teachers held a two-hour strike over pay and conditions this week, causing some schools to open late.
Teachers gathered in Hobart, Launceston, Devonport and Burnie on Wednesday to rally for better pay and conditions.
They were responding to a state government proposal put forth last week for an average annual pay rise of 2.75 per cent over four years, and a one-off $1,500 bonus for all state service workers.
The offer was slammed as "arrogant" by education unions. Teachers are calling for reduced workloads and more resources to be offered alongside higher pay.
The Australian Education Union said the offer would still see Tasmanian teachers paid less than their interstate counterparts.
AEU state president David Genford said teachers and support staff are leaving the profession in droves.
"AEU educators have spent more than 14 months negotiating with the Rockliff Government, who have failed to support even one of our Lifting Learning solutions to Tasmania's overstretched public education system, all while student learning suffers," he said.
"We cannot stand by and continue to lose good quality teachers and support staff."
Premier Jeremy Rockliff said the government is negotiating with the education union in good faith.
"To support our teachers when it comes to workload, to support our teachers when it comes to professional development, to support our teachers in building capacity in a system of education based on equity," he said.
Labor leader Rebecca White says the state's Liberal government is prioritising a new AFL stadium over resources for the education system.
Her claim relates to the government's decision to pay half the bill for a new, multi-use stadium at Macquarie Point in Hobart as part of a bid to secure a Tasmanian AFL team.
"Premier, is building a 750 million dollar stadium more important to you than making sure our schools are properly resourced, our educators are supported and our students get a great education? Because it sure seems like it," she said in parliament.