Unions switch long-held support

Print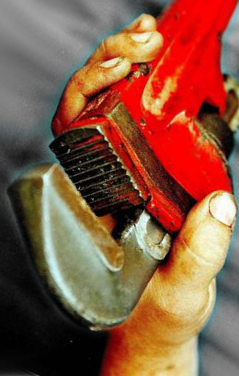 Several Tasmanian trade unions have broken with tradition and will back a candidate from a newly-founded political party over Labor in the Senate.
Local Party Senate candidate Leanne Minshull has received the backing of the Communications, Electrical and Plumbing Union (CEPU), the Maritime Union of Australia (MUA) and the Construction, Forestry, Mining and Energy Union (CFMEU).
Both the CEPU and MUA are affiliated with Tasmanian Labor, and are now breaching party rules by encouraging members to put Ms Minshull first at the ballot box.
The unions have reportedly helped fund advertising and television slots.
CEPU state secretary Michael Anderson says Labor is unlikely to win a third Senate seat, so the union needs to support an alternative, progressive candidate.
"Our union's not playing games with this decision," Mr Anderson said.
"We're 100 per cent behind the ALP in the Lower House, because that's the house that creates laws for workers, good or bad.
"We need that to change and, if the ALP were in with a shot for the third seat in the Senate to fix up that sixth seat, we'd be supporting them."
CFMEU Tasmanian construction division spokesperson Richie Hassett says his union also believes Labor will not win three seats in the half-Senate election.
"It would be poetic justice if a candidate backed by unions was the reason Eric Abetz lost his Senate seat," Mr Hassett said.
Ms Minshull - a former state director of progressive think tank The Australia Institute - says the unions approached her with an offer of support.
"I can't comment on the decision-making of unions, but I think what's happening here is we're seeing voters come away from the major parties and look to align themselves with candidates that represent their values, and I think that it's not so unusual that we'll see organisations doing this as well," she said.
"This is a unique set of circumstances, because some people say the last seat in the Senate will be a race between myself, Tammy Tyrell and Senator Abetz. And, when we look at those candidates, we know what Abetz stands for. We don't know what Tammy Tyrell stands for, and my position on workplace relations is very clear."
Ms Minshull is part of the Local Party, which describes itself as a network of independents. She is also backed by Climate 200; Simon Holmes a Court's group that is supporting dozens of lower house candidates across the country.