Unions turn from Labor to better guard their own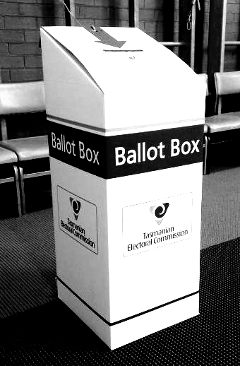 Several public sector unions have reduced their traditional payments to the Labor party, choosing instead to fund a campaign against job cuts.
Some unions have frozen funding, removed endorsements and are going it alone to speak out against ongoing reduction of the Tasmanian public sector.
Four unions will donate lower amounts to ALP candidates ahead of the March 15 poll. Meanwhile, the Australian Manufacturing Workers Union will not support any Labor MPs for the election.
It comes in the fallout of the last election in 2011, when the Labor-Greens government announced austerity measures which axed 1,200 jobs in the Department of Health and Human Services.
Tim Jacobson of the Health and Community Services Union has told the ABC they have learned from last time, and will not back anyone this time around.
"We have seen cuts in the past, the Labor party has made cuts in the past, we've obviously been upset about that," he said.
"But in the context of this election it's even more important given that the public sector is already under severe pressure and we don't believe can sustain anymore massive cuts."
While reducing the strong bonds once enjoyed between unions and Labor, the group behind a twelve month campaign against further cuts say a Liberal government may be even worse.
There are claims that a Coalition government would look to trim 1,500 public service jobs, though official announcement put the figure closer to 500 full-time equivalent positions.
Tom Lynch of the Community and Public Sector Union (CPSU) says in real terms, that number will be much higher.
"What they need to talk about is the services that can be provided with the budget that's available and then matching the staff up to that," he said.
"Not saying we're going to cut 500 jobs, but not say where they're going to come from or which services are no longer going to be provided because of the cuts that you're making.
"We've had that. It hasn't worked, things are at crisis point now.
Shadow Treasurer and LNP member Peter Gutwein says it is just fear-mongering to frighten public servants.
"There'll be more than 100 new teachers, more than 100 new health professionals and more than 100 new police as part of our plans," Mr Gutwein said
"No services will be cut and in fact what we're doing is re-prioritising our savings and ensuring that we strengthen the frontline."
Tasmanian MP Greg Hall has suggested moving public sector workers to an older, less generous superannuation scheme, the CPSU opposes this too, saying it could be met with a legal challenge.
"Treasury, I think, need to do some modelling on this matter because...as the Auditor-General quite clearly pointed out we do have a massive unfunded liability of some $6 billion plus, which could potentially cripple our forward budgets," Mr Hall said.
"I think Greg Hall's plan announced today is naive and shows that he's out of touch with reality," CPSU's Tom Lynch said.
"Going in and changing the conditions of employment of 22,000 public sector workers after they've effectively entered into a contract with you just seems completely unrealistic."