First listed on: 14 November 2021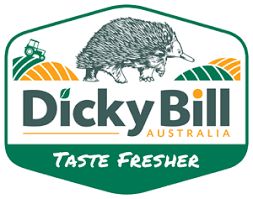 Senior People & Culture Manager
Employer
Dicky Bill Australia Pty Ltd is a leading national producer, with farms in Queensland and Victoria who specialise in producing Fresh Cut Salads, Cos and Herbs for leading supermarket chains, local restaurants and major metropolitan markets.
Purpose
To strive for win-win, to improve value for all.
Your role and required skills
We are looking for an energetic individual who is enthusiastic about culture and the development of our talented staff. The ideal candidate will be degree qualified in relevant HR or business discipline with at least 5 years' experience as a HR generalist or business partnering role. You will be instrumental in ensuring Dicky Bill attracts, hires, develops and retains top talent. We will be looking for an individual who is enthusiastic with dedication to provide the best possible experience. Integrity is a non-negotiable and results matter. With the additional support of external HR providers, you will set up development programs and consult on strategic and compliance advice.
Reporting to
COO
Direct Reports
HR Admin Assistant
Maffra Site Admin
Key Responsibilities
Recruitment of critical roles & oversee general recruitment
Promote and drive a strong, empowering and inspiring work culture in line with the organisations Values
Take a leadership role in performance management, succession planning, compensation planning, employee engagement and experience, reward & recognition, wellbeing and employer branding initiatives.
Provide ongoing coaching & support to people leaders and work with the leaders to customise people solutions to support business objectives
Lead training and development activities and projects, including new employee inductions and onboarding.
Deliver strategic HR initiatives by identifying development needs across the business and implement solutions to bridge capability gaps.
Behaviours
Strong leadership skills, with experience in coaching individuals to achieve organisational objectives.
Ability to build strong, productive relationships with multiple stakeholders both internal and external
A clear thinker, calm and a strong leader; someone who works well in a collaborative setting yet will take initiative and drive results independently.
Calm and confident communication skills, both written and verbal.
Creative, resourceful, and pragmatic with a positive 'can do' and solution-focused attitude
Uphold Dicky Bill Code of Conduct & Values -Consistency Matters, Focus, Urgency, Trust & Sustainability.
This job description serves to illustrate the scope and responsibilities of the post and is not intended to be an exhaustive list of duties. You will be expected to perform other job-related tasks requested by management and as necessitated by the development of this role and the development of the business.
Location:

VIC - Maffra
Salary:

$90,000 - $109,999
Work Type:

Full Time
Category:

Coaching and Mentoring
Industrial & Employee Relations
People and Culture
Recruitment - Internal
Safety and Wellbeing