First listed on: 06 December 2022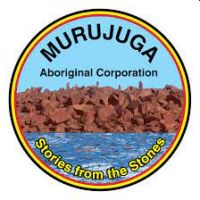 Human Resources Manager
Role & Scope
The Human Resource Manager will provide the delivery of a full range of human's resources services for Murujuga Aboriginal Corporation.
Their responsibilities include: recruitment, employer-employee relations, employment performance management, management of HR policies and payroll administration support. The role is also responsible working with local Aboriginal community groups, government and industry to deliver on the Aboriginal Employment and Enterprise obligations as part of BMIEA.
Selection Criteria
Applicants should address the following criteria. These should be addressed in no more than two pages in total.
Demonstrated experience and understanding of culturally appropriate practices in working with Aboriginal and Torres Strait Islander people's and communities
Tertiary qualification in HR or a relevant discipline.
Proven track record of extensive experience in a similar role.
Strong knowledge and experience across all areas of HR (workforce planning, recruitment, performance management, reward, talent management, disciplinary and grievance etc.).
Experience in employment programs, including recruitment and retention among Indigenous communities (desirable)
Experience facilitating the work of committees, and engaging and communicating with stakeholders
Proven experience in managing and contributing to projects or strategies aimed at enhancing employment outcomes for Aboriginal people.
Demonstrated experience in preparing high level written correspondence including self-initiated briefs and responses, reports, letters, training resources and other written materials as required.
Demonstrated ability to communicate with local Aboriginal community groups, government and industry
Excellent time management and organisational skills including the ability to meet strict deadlines.
High-level word-processing skills, experience in the use of Teams, the MS Office suite including Sharepoint and PowerPoint with good knowledge of their advanced capabilities, and experience in the use of audio/visual equipment used for presentations.
Responsibilities of the Position and Broad Outline of Duties
Recruitment and Talent Acquisition
Creating position descriptions and helping MAC Management define role requirements
Co-ordinating interviews, completing interviews, reviewing resumes and short-listing candidates
Creating contracts, letters and various ad-hoc HR documentation as required
Completing paperwork (pay arrangements etc.)
Completing background checks (e.g. Pre-employment / medicals etc.)
Onboarding new hires / Casual hires (e.g. explaining the organisation's vision, policies, and culture)
Coordinates system set ups/ new profiles / emails / technology etc.
Onboarding new MAC Board Members
Community engagement to (promotion of ranger program and employment opportunities at MAC)
Employer-Employee Relations
Helping management with investigations and disciplinary actions
Helping with the settlement with any disagreements relating to compensation, benefits, workloads, work hours, or anything else
Handling disciplinary procedures including termination, performance management and written warnings
Consulting with external parties to ensure the company acts in accordance with the law, avoiding any mishandled situations and subsequent lawsuits
Employee performance management
Creating and reviewing KPIs for roles across MAC
Coordinating employee performance review across MAC business
Coach and advise people managers on best practice performance management techniques for the purpose of developing and maintaining high performing teams ensuring timely resolution of performance concerns and issues.
Implementing employee retention strategies
Maintaining employee records (E.g. Contact details, employee files)
Training and development (e.g. Arranging on-the-job training, professional development programs, or educational opportunities that allow employees to grow in their current role)
Recommending initiatives and strategies to engage employee motivation
Performing exit interviews and support the exit process for terminating employees
Management of HR policies
Developing, implementing and reviewing HR policies, frameworks and procedures to meet organisational needs and ensure compliance with related statutory requirements
Ensuring legal compliance throughout human resource management. Maintain up to date knowledge on employment legislation, policy and award interpretation
Maintaining workplace safety to ensure that employees are protected from behaviors like harassment, discrimination, intimidation, and exploitation
Payroll
Payroll Administration Support
Reviewing staff employee entitlements (Flights, power subsidies etc.) on a frequent basis
Answering questions employees may have about entitlements
Managing staff annual leave and tracking leave balances
Approving staff annual leave
Aboriginal Employment and Enterprise as part of BMIEA
Liaise with Government and Industry to develop and deliver on Aboriginal Employment and Enterprise obligations as part of BMIEA
Support BEDTU Lead with administration tasks relating to Employment Service Provider work as part of BMIEA agreement
Identify issues that have impacted on the recruitment of MAC Members and identify opportunities to address them.
Communicate with local Aboriginal community groups, and industry with respect to securing involvement and supporting local indigenous employment
Individual Commitment
Actively embrace and integrate MAC's vision, mission and values into the role, and model appropriate behaviors.
Works collaboratively with management and staff across the business in support of MAC's strategic objectives.
Maintains and demonstrate a professional approach in the workplace.
Abides by MAC's conditions of employment, code of conduct, and organisational policies and procedures.
Actively commits to identify and implement opportunities for improvement.
Undertakes other tasks as requested by the CEO, or delegated representative and that are relevant to this position and commensurate with incumbent's skills, abilities and experience
Adheres to requests for all other duties as directed.
The following criteria will be assessed at some stage during the selection process. Desirable criteria will be assessed as required:
A current drivers license (C Class)
Business or Management qualifications
Ability to mentor and train other staff members
Cultural Awareness and experience of working with Aboriginal People.
Ability to communicate with a broad range of stakeholders.
Local knowledge of Murujuga or a willingness to learn more
For further information please contact Tui Magner on 0418 256 073.
Location:

WA
Work Type:

Full Time
Category:

Frameworks/Systems
Indigenous Employment Services
Industrial & Employee Relations
Management
Organisational Development/Capability
People and Culture
Performance Management/Evaluation
Policy/Procedures/Governance
Recruitment - Internal
Workforce Planning/Talent Acquisition