First listed on: 25 September 2023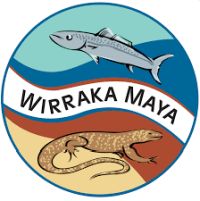 Human Resources Manager
Wirraka Maya Health Services Aboriginal Corporation is an Aboriginal Community Controlled Health Service designed to ensure our clients' journey through the health system meets their medical, health, social and cultural needs with a vision that Aboriginal and Torres Strait Islander people in the Pilbara have the opportunity to live a health life, with access to culturally appropriate, holistic primary and allied healthcare; social and emotional wellbeing services and education.
The role of Human Resources Manager is an exciting and challenging career opportunity with WMHSAC. The role involves the efficient management of human resources services, including Staff Recruitment, Employment & Induction, Performance Management, Payroll Management, Organisation Development, Culture, Employee Relations, Industrial Relations, Equal Opportunity, Work Cover and Work Health Safety (OH&S).
This role is relied upon for expertise related to culture, organisational change and redesign, workforce strategy and legislative compliance, including coaching Managers through conflict resolution, performance management and disciplinary actions. Development and implementation of HR projects and initiatives, as detailed within the WMHSAC Strategic Plan 2019-24, Our Workforce and Leadership 5 Year Objective: To develop a sustainable, skilled, and qualified workforce and Board that are committed to our vision and, where possible locally grown.
The Human Resources Manager plays a key role in working with the CEO and Senior Management Team in providing input on the strategic direction of the organisation and business planning.
About You
To be considered for this position, you must have:
High level communication and interpersonal skills enabling work with a wide variety of people and groups including corporate, government and not-for-profit organisations.
Strong business acumen, supported by relevant qualifications or significant experience.
Demonstrated understanding of corporate service systems including human resources, information systems, infrastructure management, finances and administration.
Ability and motivation to take a leadership role in the implementation and management of corporate services within the organisation.
Demonstrated capacity to work autonomously and to approach activities with initiative
An understanding of the standards required for the reporting of data against contractual requirements and the ability to write reports.
Commitment to ongoing participation in education, professional development, evidence based research and quality assurance.
Applicants are encouraged to write a cover letter outlining how their knowledge and experience will contribute to addressing the role requirements for this position.
Please note: In addition to the above skills and experience, the successful candidate will require a WA Driver's License, and be required to submit a National Police Clearance (dated within 6 months) and WA Working With Children Check prior to appointment.
In accordance with WMHSAC's COVID-19 Safety Policy, all employees are required to be fully vaccinated (including any booster shots if required) against COVID-19. Applicants will be required to demonstrate proof of vaccination prior to appointment. This includes either an immunisation history statement or a COVID-19 digital certificate.
Applicants for this position must be legally entitled to work in Australia and will be required to provide evidence of this entitlement, such as an Australian or New Zealand passport, birth certificate, or foreign passport with a relevant working visa.
Please email the HR team at hr@wmhsac.com to obtain a copy of the position description.
About the Benefits
While you will face diverse new challenges in the role, you will also enjoy an attractive remuneration package with a number of fantastic benefits including:
District allowance $8,700;
Air conditioning allowance $1,300;
Airfare allowance $1,230;
5 weeks annual leave;
Rent subsidy provided;
10 days paid study leave and training/professional development opportunities;
Discounted gym membership;
Access to an Employee Assistance Program;
Generous salary packaging options to increase your take home pay.
Applications close 11:59PM, Sunday, 1 October 2023.
For further information about this position please call the Human Resources team on (08) 9172 0422.
WMHSAC is an equal opportunity employer and encourages and welcomes diversity, recognising it as a key competitive advantage. Applications are encouraged from suitably qualified people from all backgrounds.
As per section 51 of the Equal Opportunity Act 1984 (WA), WMHSAC actively seeks to increase the diversity of our workforce to better meet the differing needs of our clients and stakeholders and to improve equal opportunity outcomes for our employees.
Aboriginal and Torres Strait Islander people are strongly encouraged to apply.
Closing Date:

01 Oct 2023
Location:

WA - South Hedland
Salary:

$102,481.41
Work Type:

Full Time
Category:

Communications, Engagement & Facilitation
Corporate Planning & Management
Management/Leadership
Organisational Development/Capability