First listed on: 14 February 2020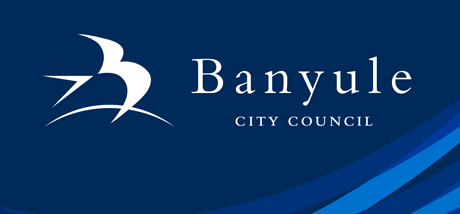 Manager People and Culture
Key Senior leadership role
Drive strategy and organisational change
Contribute to business transformation projects that positively impact the Community
Banyule City Council is an award winning organisation that prides itself on a customer-focused culture of innovation, best practice and continuous improvement. Our 1000 plus employees uphold an enviable reputation for customer service and work diligently to maintain high quality services to provide the best possible opportunities and outcomes for the community we represent.
With the recent appointment of a new CEO this is an exciting time at Banyule and this role presents an opportunity to contribute to business transformation and cultural initiatives in a complex environment. Reporting to the Director Corporate Services, the Manager People and Culture will lead a team of professional specialists in areas including Industrial/ Employee Relations, Organisational Development, Risk & OHS compliance. As a key member of the senior management team you will work closely with the organisations leaders to deliver key strategies.
You will be a contemporary, innovative leader, who understands people, has a reputation for negotiation, influencing and problem solving, thrives on performance excellence and building employee capability, has excellent communication skills and the ability to think laterally with exceptional management and advocacy skills.
To be successful in this role you will have:
Excellent stakeholder management and experience as a trusted advisor
Delivered key organisational development and cultural initiatives
Experience providing technical and strategic advice in people management and work force planning
Experience delivering authoritative and confidential industrial/employee relations advice
Demonstrated experience to strategically influence stakeholders at all levels
Experience overseeing and driving the strategic direction for the corporate risk management program
Demonstrated experience in leading and developing a team to achieve organisational vision
Strong understanding of key legislation including the Fair Work Act 2009, Victorian Equal Opportunity Act 2010 and the Occupational Health and Safety Act 2004 and other industrial instruments
Culture:
Our Staff choose to align their career with Banyule by living the values of Respect, Integrity, Responsibility, Initiative and Inclusion, strong learning and development culture and the positive way we work in partnership with the community.
Benefits:
Attractive remuneration
Opportunity to collaborate with a highly skilled Senior Management team
Lead a team of specialist HR/OD and Risk partners and advisors
Access to quality learning and development opportunities and a great range of health and wellbeing initiatives
Contemporary office located in leafy Greensborough
For more information about this position please access a copy of the position description via the link below or to discuss your suitability, contact Marc Giglio, Director Corporate Services Tel: 9490 4225 for a confidential conversation.
To apply for this position, please include your resume and cover letter addressing the Key Selection Criteria outlined in the position description. For more information on how to apply, please refer to the Application Guidelines via the link below.
Applications Close 11.45pm on: Friday 28 February 2020.
Banyule City Council is a child safe organisation and an equal opportunity employer. Candidates from diverse backgrounds are encouraged to apply.
www.banyule.vic.gov.au/Careers
www.banyule.vic.gov.au/Careers
Closing Date:

28 Feb 2020
Location:

VIC - Greensborough
Work Type:

Full Time
Category:

Business Partnerships
Data and Analytics
Dispute Resolution
Industrial & Employee Relations
Learning & Development
Learning Management System (LMS )
Management
Management - Internal
OH&S/Risk
Organisational Development/Capability
People and Culture
Policy/Procedures
Recruitment - Internal
Return to Work/Injury Management
Safety and Wellbeing
Training and Development
Workforce Planning/Talent Acquisition