First listed on: 23 March 2019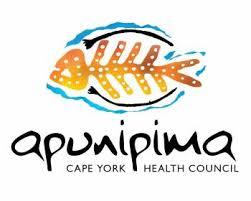 HR/WHS Coordinator

Full-time permanent position based in Cairns
Apunipima Cape York Health Council is one of Australia's leading Aboriginal Community Controlled health services, with over 250 team members delivering a broad spectrum of culturally appropriate comprehensive primary health care services to 11 traditional communities of Cape York.
Join us in an exciting opportunity as a key member of our dynamic Human Resources/WHS team, supporting our multidisciplinary team to provide primary health care service delivery in accordance with our Model of Care, to contribute to positive health outcomes for the people of the Cape York.
This role will provide high level coordination and administrative support to the HR/WHS team, including the coordination of all recruitment activities for the organisation. The role works collaboratively across the organisation, providing support and coordination to ensure successful onboarding of employees, compliance with internal and legislative requirements, effective employee data maintenance and retrieval, and other high level administrative support.
The successful candidate will have previous experience in an operational HR environment or recruitment role, preferably within a complex health setting, and a Cert IV in Human Resources (or the willingness to undertake study) is highly desirable.
A demonstrated knowledge and understanding of Aboriginal and Torres Strait Islander cultures, and diversity of circumstances, particularly with respect to the people of Cape York, is essential, as are sound communication and interpersonal skills and an ability to deal with all levels of staff and management in a multicultural workforce setting. A high level of initiative, and demonstrated experience in the development, implementation and monitoring of systems and procedures is also required.
An attractive salary package is available for this position dependent on qualifications and experience, including options for generous salary sacrifice, a great team environment, supportive networks and diverse duties, which make for an exciting opportunity.
How do I apply?
To apply for this position please visit our web site www.apunipima.org.au/work-for-us
Please note: applicants will be required to complete screening questions as part of the application process for this position.
For enquiries regarding the recruitment process contact the HR team by email: hr@apunipima.org.au or phone: 07 4037 7269
To discuss this role please contact Allison Wallace - Human Resources/WHS Manager by e-mail: allison.wallace@apunipima.org.au or by
phone: 07 4037 7242.
Applications for this position will close on Sunday 31 March 2019
Apunipima Cape York Health Council is an equal opportunity employer
Closing Date:

31 Mar 2019
Location:

QLD - Cairns
Work Type:

Full Time
Category:

OH&S/Risk
Recruitment - Internal
Safety and Wellbeing