First listed on: 31 March 2020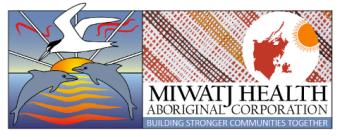 Human Resources Business Partner
We're one of Australia's largest providers of Aboriginal healthcare
We're engaging with health issues at a grass roots community level
We're seeking passionate people who can take pride in the results of our work
What we stand for
With eight clinics and growing across East Arnhem Land, we're providing health care services for over 6,000 Indigenous residents. Our Board of Directors represents communities across the region, ensuring every decision we make helps empower Yolngu people to take control of their lives and direct their own futures.
We're connected by passion
We share a passion for the rich history of the Yolngu culture, and a commitment to ensure that the work we're doing is instrumental in ensuring self-determination for Indigenous peoples. We're a people place, where going above and beyond is in our nature. We're not just offering jobs, we're offering a way to shape Australia's future. Do you share our passion?
We need you
Working closely with our Aboriginal workforce is critical to our client's success. You'll be committed to finding the best way to communicate with our clients and our team in order to provide great care in sometimes uncertain circumstances.
Provide a high level of generalist human resources support and advice to managers in accordance with MHAC policies and procedures.
Apply a Continuous Quality Improvement approach to human resource activities and processes.
Ensure the effective delivery of workplace solutions and manage dispute resolution, discipline and workplace investigation processes in consultation with the HR Manager
Maintain HR information systems and reporting processes.
Produce HR documents as required including staff contracts, performance reviews, appraisals and probation reports. Provide guidance to line managers in the application and interpretation of relevant agreements, awards, policies and legislation.
Why Miwatj?
Whether working with a remote healthcare provider is in your bucket list, or something that is tried and tested, we'd love for you to reach out. East Arnhem Land offers a once in a lifetime opportunity to be part of a community where the richness of Yolngu culture is in the air you breathe.
A competitive salary of $90,481 - $101,150 per annum (depending on skills and experience) and a comprehensive range of benefits are provided with this full-time position.
How do you know if you're the right fit?
In order to deliver on our mission, we know that a collaborative, supportive team is critical. We're looking for people who are committed to not only growing their capability, but willing to step in and support other team members and clients. Whilst knowledge of Aboriginal and Torres Strait Islander culture is helpful, what will really see you thrive in our communities is an open mind, willingness to be exposed to culture, and curiosity. Before you reach out and apply, we need you to have:
You have a passion for excellence in the practice of Human Resource. Excellent written and oral communication skills.
Tertiary qualification(s) in Human Resources or a related field.
Knowledge of contemporary management practices, including Diversity, WH&S and Records Management.
Demonstrated sound organisational skills and attention to detail.
Demonstrated ability to work collaboratively as part of a team as well as work with minimal supervision as required.
Contact Miwatj Recruitment for the Job description and more information at Kieren Turner at 0448 490 430, or recruitment@miwatj.com.au.
We're proud to employ over 110 Yolngu employees, and always looking to increase that number. If you're Aboriginal or Torres Strait Islander and interested in this role, please reach out

********************************************************************************
Selection Questions for Rating in SCOUT:
Are you eligible to work in Australia?
Please provide examples that demonstrate your understanding and knowledge of the human resources function. Please limit your response to a maximum of 300 words.
Please provide an outline that demonstrates your understanding and commitment to working with an Aboriginal organisation. Please limit your response to a maximum of 300 words.
Please outline why you want this role. Please limit your response to a maximum of 300 words.
Location:

NT - Darwin
Salary:

$90,481 - $101,150 per annum
Work Type:

Full Time
Category:

Business Partnerships
Continuous Improvement
Dispute Resolution