First listed on: 16 November 2020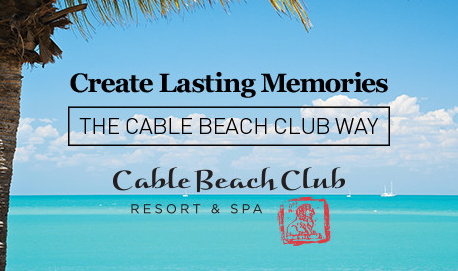 Cable Beach Club Resort is one of Australia's most highly-awarded resort holiday destinations, offering superb career opportunities in the hospitality industry for staff that are committed to the pursuit of excellence.
Assistant Human Resources Manager
Cable Beach Club Resort & Spa is located on the world famous Cable Beach in Broome, far north Western Australia. Broome is easily accessible by plane to all major Australian cities and offers a relaxed lifestyle with all the conveniences of shops, restaurants, cinemas, hospital and schools. Our property has 233 rooms of varying styles, 4 restaurants, pool side bars, tour desk, resort shop and a full service Day Spa and Hair Salon.
We currently have an opportunity for an experienced Assistant Human Resources Manager to join our fast-paced HR team. We are seeking someone who is able to adapt to fast-moving environments and be confident with high-volume recruitment. You will be the rewarded with an attractive salary and ongoing training and work within a small, high-caliber HR team as well as career progression opportunities.
Reporting to the HR Manager, the key duties and responsibilities of the Assistant Human Resources Manager include:
In the absence of the HR Manager provide instruction to department.
Oversee and assist with end-to-end recruitment within high-volume remote environment.
Assists in the implementation of the Resort's grievance and disciplinary procedures.
Provides accurate advice and guidance to Resort staff on employment relates matters, such as but not limited to, entitlements, accommodation and benefits, contract terms and conditions and Resort policies and procedures.
Provides training and support to the HR team
Ensure that legal requirements are adhered to regarding discrimination, sexual harassment, minimum conditions, OH&S, grievance and disciplinary procedures.
Manages the progress of Resort apprentices and trainees through maintaining close contact with apprentices and trainees, their managers, and external training organizations and agencies.
Manages the resorts performance management and training and development systems.
Oversee and facilitate the Resort Orientation program for new staff.
Administer the Resorts Health and wellbeing program.
Visa and sponsorship administration.
Assist in the management and administration of the seasonal worker program.
The required skills, attributes and experience for this position includes:
Knowledge of Industrial Relations, Recruitment, Privacy and Training legislation is essential.
Previous experience in a Hotel/ Resort environment of international standard preferred.
Certification in Human Resource Management preferable.
Proven customer service experience required.
Intermediate level skills in Excel, PowerPoint, Microsoft Word and Office 365 Sharepoint;
Strong interpersonal and communication skills;
Current manual motor vehicle driver's license
What we offer:
Free Staff Accommodation provided
Relocation assistance
Resort discounts
A supportive team environment and genuine career advancement opportunities
For further information, please contact Siobhan Dawson on 0459 867 792

Location:

WA - Cable Beach
Work Type:

Full Time
Category:

Policy/Procedures
Recruitment - Internal
Safety and Wellbeing
Training and Development