First listed on: 06 September 2020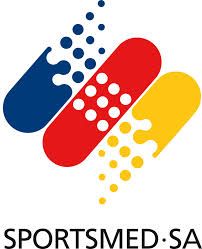 Safety and Wellbeing Manager - part time
About the company
sportsmed is an industry leading healthcare provider with a private orthopaedic hospital and specialist clinics, offering patients access to modern and innovative healthcare in state-of-the art facilities.
Specialising in preventative care, treatment and rehabilitation for a range of ailments, injuries and conditions, we have a variety of services available at several convenient locations. Our services include orthopaedic surgeons, physiotherapy, sports doctors, podiatry, massage, exercise physiology, dietitian, psychology, core strengthening and gym.
Our commitment to high performance and teamwork is strongly supported by our culture and our agreed behavioural framework. This framework determines how we conduct ourselves with our patients, our colleagues, and the wider community. It is a strong and unique culture that we are passionate about and work hard to uphold. If you can see yourself in this environment, then please read on.
About the role
An opportunity has become available for an experienced professional to coordinate all safety and wellbeing systems and manage all injury claims and early intervention. Reporting to the Executive Manager – People & Culture, this role is varied and will suit someone with strong communication and negotiation skills, who is flexible, hands on, demonstrates great initiative and has the ability to provide high level support to a diverse workforce.
Job responsibilities
Working with leaders to ensure a safe working environment, including reviewing safe operating procedures, risk assessments, training arrangements and workplace inspections and audits.
Monitor and assess hazards and incidents and ensure all corrective actions are undertaken by responsible person.
Identify incident/hazard trends and develop preventative initiatives to address these.
Effectively coordinate the rehabilitation and return to work process for staff in consultation with the relevant managers and staff, keeping the Executive Manager – People & Culture informed of issues.
Ensure compliance with WHS and Return to Work Act, regulations and relevant standards.
Driving, implementing and evaluating strategic actions in response to audits, changes to standards and legislation, and the needs of the organisation.
Skills and experience
Diploma level or above in Work Health and Safety – essential.
(Qualifications in human resources which incorporate WHS management would be considered).
Return to Work Coordinator Certificate registered with ReturntoWorkSA - essential
RTW training for high risk industry (desirable)
Certificate IV in Training and Assessment (desirable).
Demonstrated experience in contemporary WHS practices (within a healthcare setting is desirable).
A sound knowledge and application of WHS legislative compliance, relevant codes of practice and standards along with return to work legislation.
Demonstrated experience and achievements with positive outcomes in high risk industry return to work claims.
A high level of collaboration with the ability to influence and engage with key stakeholders.
Self-motivation with the ability to work autonomously and as a trusted partner.
Well-developed interpersonal, problem solving and organisational skills.
Experience leading and implementing change with successful outcomes.
The successful candidate will be offered a salary package comprising base salary, plus superannuation and access to a wide range of employee benefits.
All candidates must hold a current Working with Children Certificate. Successful candidates must present an original certificate or be prepared to acquire one prior to commencement.
How to Apply
To apply for this position please address your resume and cover letter, addressing how you meet the skills and competencies required for this role to Ms Debra Marchant, Executive Assistant via debra.marchant@sportsmed.com.au.
Applications close 5pm Wednesday, 16th September 2020.
Please note that only successful applicants will be contacted.
Closing Date:

16 Sep 2020
Location:

SA
Work Type:

Part Time
Category:

Compliance/Legal
Management
OH&S/Risk
Policy/Procedures
Return to Work/Injury Management
Safety and Wellbeing
Training and Development
Workcover/Compensation