First listed on: 10 July 2017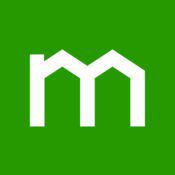 A little about us:
There has never been a more exciting time to be part of Domain Group, a dynamic media and technology services business and one of Australia's leading property destinations. We provide property advertising and media online, via mobile, social media and in magazines, and technology services to the real estate industry. Our customers include real estate agencies, property buyers and sellers, property developers, financial institutions, retailers, media and government.
Used by millions of Australians, Domain's purpose is to inform, inspire and connect people throughout the property lifecycle. The business is experiencing rapid growth in digital revenues and investing across all areas to drive future earnings growth. Domain offers a dynamic and innovative culture at the leading edge of digital media in Australia.
Domain Group is currently undergoing a separation process from Fairfax Media, with the intention of becoming a separately listed company on the Australian Securities Exchange later in 2017.
About the role:
As the Group Director, Employee Experience you will be responsible for developing and executing the human resource strategy in support of the overall business plan and strategic direction of Domain Group, specifically in the areas of succession planning, talent management, change management, organisational and performance management, training and development, safety and remuneration. In this role you will provide strategic leadership by articulating HR needs and plans to the Domain executive leadership team, shareholders and the Board of directors.
More about you:
You will be someone who demonstrates passion in all aspects of your work. You will understand what is important to employees, clients and management, and will be someone who has a tenacious approach to delivery, quality output and organisation.
You will be a self-motivated and self-aware senior HR professional who takes a broad interest in the success and development of the company and the human resources function as a whole.
Your day to day will look something like this:
Display and utilise a strong commercial understanding of the business and the external operating environment to improve human capital and business outcomes.
Develop and implement an HR strategy in line with the Domain Group strategic plan.
Ensure HR plans support the needs of the business but are also flexible enough to cope with changes in the organisation, as and when they occur.
Support the development and maintenance of the Board People & Culture Committee Charter and calendar of events.
Work with Domain Group's executive leadership team to establish a succession plan that corresponds to the strategy and objectives of Domain Group, and build a culture to support the strategy and objectives.
Work with the Board People & Culture Committee and the Chief Executive Officer to set the executive remuneration strategy, including the approach to short-term and long-term incentives.
Function as a strategic business advisor to the executive/senior management of each business unit regarding key organisational and management issues including:

Manage the employee life cycle and ensure a positive employee experience throughout the cycle.
Ensure that all skills requirements within the organisation are met through ongoing workforce planning, organisation and employee development programs.
Develop comprehensive strategic talent acquisition and retention plans to meet the human capital needs of strategic goals.
Develop and manage the implementation of Human Resource policies and processes throughout the organisation. Policies will respond to legal requirements, and minimise disruption, penalties and adverse publicity.
Ensure consistent compliance with laws and regulations and company policies and procedures.
Develop and implement comprehensive remuneration and benefits plans that are competitive and cost-effective. Ensure employee reward practices take account of varying performance levels, internal equity and external salary market rates.
Drive high performance through the provision of contemporary performance management frameworks.
Assist in achieving harmonious working relations with all employees.
Support a safe working environment through the provision of systems, policies, guidelines and proactive programs
Act as a key leader in developing Diversity & Inclusion.
Deal with complex performance or grievance issues in a legally compliant and professional way.

Provide overall leadership and guidance to the HR function by overseeing recruitment, career development, succession planning, retention, training, leadership development, compensation and benefits, and safety.
Provide coaching, mentoring and career development for executive leadership team and the Employee Experience team.
What experience you will need to have:
Tertiary level qualifications with at least 10 years of experience in all aspects of Human Resources.
Previously operated in an ASX-listed environment. Demonstrate an understanding of key governance requirements.
Senior leadership experience in HR roles in a large international and decentralised organisation, covering all HR related activities (Talent Acquisition, Organisational Development, Safety, Remuneration, HR Operations, HRIS, Industrial Relations).
The ability to inspire confidence of the CEO and other senior managers through timely delivery of information and plans. Works independently of the CEO, but consults where appropriate.
Strong working knowledge of employment law issues and the ability to apply these to a variety of situations using a pragmatic and common sense approach.
Able to lead through change, and in a significant growth context.
Prior experience in post-merger & acquisition context is a plus.
Why you will love us:
We know that the people are the heart of our business. We are called Employee Experience, as our people's experience is at the forefront of what we do.
This role will be based in our brand new office in Pyrmont. We are very proud of our new space and are sure you will be too. The space is a great working environment and includes a gym, yoga studio, parents room, prayer room and lots of comfortable work spaces.
What happens next?
Please submit your application along with your resume and cover letter. From there, we will give your application the time it deserves and will be in touch with you regarding the status of your application.
No agencies please.
Closing Date:

24 Jul 2017
Location:

NSW - Pyrmont
Work Type:

Full Time
Category:

Change Management
Corporate Management
Management
Organisational Development/Capability
People and Culture
Policy/Procedures