First listed on: 01 December 2020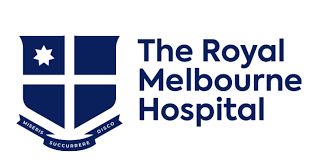 Occupational Health and Safety Consultant - Occupational Hygienist

The Royal Melbourne Hospital - City Campus, Parkville, Jane Bell House
Part Time


Assist in leading and developing our Respiratory Protection Program

Part Time Position - 48 hours per fortnight

The Royal Melbourne Hospital
As one of the largest health services in Victoria, and a team of more than 10,000 strong, we provide a comprehensive range of specialist medical, surgical, and mental health services; as well as rehabilitation, aged care, outpatient and community programs. We are a designated state-wide provider for services including trauma, and we lead centres of excellence for tertiary services in several key specialties including neurosciences, nephrology, oncology, cardiology and virtual health.
Surrounded by a Parkville Precinct of brilliant thinkers, we collaborate to set new benchmarks in health excellence – benchmarks that impact across the globe. While the work we do takes us in inspiring new directions; caring for each other, our patients and consumers is as essential to who we are, as any scientific breakthrough we make. We put people first - leading with kindness and working together, we excel as one Royal Melbourne Hospital.
Your new team
We are seeking a dynamic and experienced OHS Consultant - Occupational Hygienist professional to join our Safety team. You will be part of a multi-disciplinary team that includes managers, safety practitioners, infection prevention specialists, medical and nursing staff, therapists and employees.
We are a team working together to carry out the following activities:
Conduct workplace monitoring for physical, biological and chemical hazards; undertake risk assessments and develop management strategies for eliminating or controlling identified hazards
Review existing equipment, materials, products, procedures and general working conditions to identify occupational hygiene hazards present in the workplace which may impact the health or wellbeing of the workforce and advise how to eliminate or reduce them
Use a risk management approach towards improving safety in the workplace
Your success in this role, will be in your ability to:
Assist in leading and developing the Respiratory Protection Program, ensuring that Royal Melbourne Hospital complies with the new safety regulations for respiratory infection prevention.
Identify and assess occupational hygiene risks in the workplace and determine practical and cost effective risk controls to manage and prevent risks to safety.
Develop information and monitoring processes for key program and present findings to the Occupational Health and Safety committee.
Communicate the legal requirements associated with the management of occupational hygiene risks to the workforce and management.
Your Contribution
Demonstrated experience in driving change across a complex health care environment.
Highly motivated professional with the ability to work within a multi-disciplinary team.
Proven experience in policy and procedure development and implementation in complex environments.
Our Commitment to you
Here at The RMH we strive for excellence with a strong purpose that defines the work we do for our community – Advancing health for everyone, every day. This is the Melbourne Way.
We believe our success comes from our people. We're committed to the RMH being a great place to work and a great place to receive care. We have made a long-term commitment to strengthen our organisational culture through leadership, education and empowering our staff to Speak Up for themselves and each other.
This is a role where your passion and expertise can come together to create a truly defining career opportunity. It is a unique opportunity to help us transform the future of the RMH and ultimately ensure we continue to deliver world class healthcare.
The RMH is proud to be a workplace that champions diversity, inclusion and equality for our staff and our community. Our goal is for our people to feel safe, included and supported so that they can be at their best every single day. We encourage talented people from all backgrounds, abilities and identities to apply to our vacancies, and will consider adjustments to support such applications.
Interested?
For a confidential discussion please connect via the details below.
All appointments are made subject to a satisfactory Criminal History Record Check and a Working with Children Check. Successful applicants will be required to provide evidence of an immunisation assessment prior to commencement.

Enquiries: Fiona Begg
Ph: 0393427253
Applications Close: 09/12/2020

To view the position description or submit your application please click the 'Apply Now' button below.
Closing Date:

09 Dec 2020
Location:

VIC - Melbourne
Work Type:

Part Time
Category:

OH&S/Risk
Safety and Wellbeing