First listed on: 26 September 2017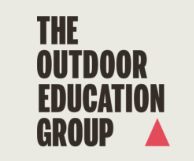 Human Resources Manager (Melbourne or Eildon)
REAL WORLD. REAL JOBS.
THE OUTDOOR EDUCATION GROUP
We believe that nothing prepares kids for real life like the real world. And that bumps to the body and bruises to the ego early on in life make them stronger and harder to break later.
As Australia's most established outdoor education provider, we've not just got years of experience; we're prepared for everything the future's yet to bring. We help young Australians realise their personal best by putting them to the test. Help them to apply themselves, so they can find themselves.
We employ 300+ staff. All committed to creating an inclusive, progressive, and supportive workplace. Wherever in Australia that may be.
We offer real careers. And provide real opportunities. To live, learn, and earn in the real world.
The details:
As the Human Resource manager, you will report to the Head of Human Resources, Recruitment and Staffing. This position will assume responsibility and accountability for the planning, coordination and delivery of strategies, actions and a quality HR service that will allow the organisation to achieve its vision and goals.
Please note: If the role is based in Melbourne there will be an expectation of travel to our National Base (Eildon) during the week. Some interstate travel will also be involved.
Experience:
Demonstrated skills, knowledge and experience in HR management, systems, processes and policies across a multi-site organisation will be expected in order to be successful in this role. A solid understanding of employee law and the interpretation of appropriate legislation is required. Your ability to remain positive and promote change in a positive light will be a personal attribute that you will bring to the role.
Applications should include:
• Covering Letter addressing criteria.
• Resume
Closing Date: Friday 13th October 2017
For further information and a full position description please contact our Careers Team at careers@oeg.edu.au or 1800 888 900 (option #2).
All employees of The Outdoor Education Group are required to hold a current Working with Children Check and Australian Federal Police Check. Please include a copy in your application, or note your willingness and ability to obtain these checks to meet our requirements.
Closing Date:

13 Oct 2017
Location:

VIC
Work Type:

Full Time
Category:

Industrial & Employee Relations
Management
People and Culture
Policy/Procedures
Recruitment - Internal
Training and Development
Workforce Planning/Talent Acquisition