OHS Coordinator - [Archived Advertisement]
First listed on: 09 October 2017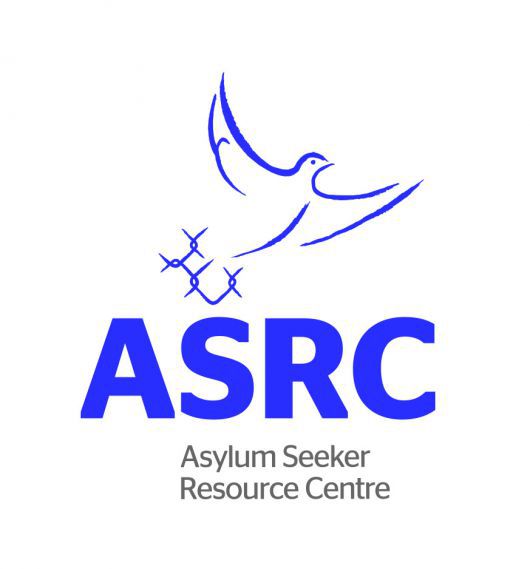 The Asylum Seeker Resource Centre (ASRC) is both a place and a movement. We are an independent not for profit, whose programs support and empower people seeking asylum to maximise their own physical, mental and social wellbeing. As a movement, we mobilise and unite communities to create lasting social and policy change for people seeking asylum in Australia. We are proud to be owned and run by our community of volunteers and supporters.
The ASRC employs over 100 staff and depends on over 1000 dedicated volunteers to carry out programs that support and empower over 3,000 people seeking asylum each year.
The ASRC programs and services sit within six streams:
Humanitarian Services
Fundraising & Marketing
Innovation Hub
People Management
Advocacy & Campaigns
Shared Business Services
The ASRC's vision is that "all people seeking asylum have their human rights upheld and receive the support and opportunities they need to live independently"
We pride ourselves on living and breathing our values in all areas of our work – our values are who we are and guide how we operate. The ASRC values are:
Empowerment – we work with not for people seeking asylum.
Holistic – we collaborate to create meaningful impact: great things are achieved together.
Human Rights – we speak up against injustice.
Independent – we act without fear or favour.
Innovation – we do great things with very little as we learn grow and strive for continuous improvement.
Integrity – we are open, honest and fair.
One Team – we work as one team, we share our challenges and celebrate our successes together.
Shared Business Services
The ASRC SBS Stream is responsible for many of the internal functions of the organization. With a wide range of programs SBS help to ensure the smooth and efficient running of the ASRC. Covering the following programs this role sits within and reports to the office management program:
Finance
ICT
Office Management
Data Management
OHS Coordinator
This role is a generalist WHS/OHS role in a busy and multi-faceted workplace. The ASRC offers a holistic model of services to people seeking asylum and as such the WHS/OHS issues we face run the gamut of potential exposures (such as manual handling, food handling, mental health supports, trip/slip hazards, traffic management). We are looking for an individual who can provide support and advice on the management our Workplace Health and Safety compliance requirements and also to make the ASRC a safer place to work, with follow up on existing initiatives and the introduction of new initiatives. You will partner effectively with multiple stakeholders to help deliver comprehensive WHS processes that are practical, positive and meet business objectives. While there are no direct paid reports in to this role, there are OHS volunteers whom this role will manage, support and recruit as required.
Key Responsibilities
Continue the development and implementation of the Health and Safety Management System
Continue the development and implementation of OHS training for staff, volunteers and members. This includes face to face training, along with developing artefacts for our online learning modules
Work with the data management team to transition our incident/hazard/near miss reporting in to our CRM
Provide appropriate advice to management to support them in ensuring the health and safety of the staff they are responsible for.
Be an active member of the OHS committee
Complete Health and Safety Audits, hazard and compliance audits and work place inspections. Develop safe operating procedures and documentation for safe systems of work
Collate OHS performance data and information and report to management team and the Board.
Promote the development of a sound OHS culture
Manage, support and recruit (as needed), OHS volunteers to assist with program or project needs
Accountability
The OHS Coordinator reports to the Office Manager for the fulfilment of requirements outlined in this job description. As is the case with all staff (paid and unpaid), ultimate accountability is to the ASRC CEO and Board.
Hours of work
This is a part-time, 2 days a week (0.4 EFT) position.
Location
Based in Nicholson St, Footscray; however, some travel between our Footscray and our Dandenong offices may be required.
Selection Criteria
Essential:
Tertiary qualifications in (or working towards) Work Health and Safety
Demonstrated ability to interpret and apply HSE legislation including the relevant regulations and codes of practice
Collaboration skills and the ability to persuade and gain cooperation from others
Excellent organisation and planning skills to manage conflicting demands
Outstanding communication skills, both oral and written
Leadership skills with the ability to motivate, mentor and lead staff and volunteers
Strong administration, time management skills and the ability to effectively prioritize tasks
A strong alignment with the vision and values of the ASRC
Desirable:
Experience in working within the community sector.
Experience in working with people from culturally and linguistically diverse backgrounds, with a demonstrated commitment to the principles of social justice.
Salary & Conditions
This position is offered as a part-time, 2 day a week position at Level 5 of the SCHADS Award. It will be an initial 12-month contract and then ongoing position (subject to satisfactory work performance).
The ASRC offers an exceptional salary package with a base of $70,187 (which $28,074 pro rata), of which up to $15,899 per annum can be salary packaged, plus employer's superannuation contribution and annual leave loading. Employment entitlements and benefits include:
1 RDO every 5 weeks (pro-rata)
4 weeks' annual leave with 17.5% leave loading per annum
Additional Meals and Entertainment Salary Packaging
2 additional weeks paid bonus leave at Christmas (at times determined by the ASRC)
Generous personal & compassionate leave
12 weeks paid parental leave (after 12 months service)
Free lunch daily
Car and bicycle parking available
Professional Development
All forms of employment with ASRC, paid or voluntary are subject to continued compliance with our Child Safety and Reporting Policy. All or any breaches to this policy may result in disciplinary action being taken and/or the cessation of the employment contract or volunteer agreements.
All offers of employment are subject to a satisfactory Criminal History Check and provision of a valid Working with Children Check prior to commencement.
Application Procedure
All applications must address the Key Selection Criteria; include a CV and three professional referees. Only applications addressing the key selection criteria will be considered.
Note- this position is being readvertised. Previous applicants need not reapply.
Applications close: 23rd October 2017
Please apply via the ASRC website: https://www.asrc.org.au/about-us/people-at-asrc/careers/
Please refer to the Asylum Seeker Resource Centre website (http://www.asrc.org.au/) for further organizational information. For enquiries regarding this position, contact Tanya Thorpe, HR Manager recruitment@asrc.org.au or 03 9326 6066.
People from asylum seeker and refugee backgrounds are highly encouraged to apply.
Closing Date:

23 Oct 2017
Location:

VIC
Work Type:

Part Time
Category:

Compliance/Risk
OH&S/Risk
Policy/Procedures